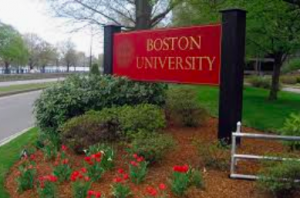 Boston University Goes Test Optional For Next Year
Boston University (BU) is going test-optional for one year–the 2020-2021 application year. On their website, they wrote, "over the past few weeks, our day-to-day lives have been turned upside down because of COVID-19. Given the extensive disruption to standardized test administrations and the unprecedented circumstances of today's environment, Boston University is proud to announce that we will be test optional for first-year applicants applying for fall 2021 and spring 2022."
After next year, BU will reconsider its decision. International applicants will still need to submit TOEFL or IELTS test scores.
BU ended its announcement with: "This is a temporary, one-year change to BU's standardized testing policy and one which will be re-evaluated in the spring of 2021."
We hope this one-year decision becomes permanent.