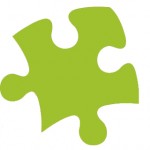 The All College Application Essays Website was developed by Rebecca Joseph, PhD to help students, parents, high-school guidance counselors and other college admissions professionals manage the essay portion of the college admissions process.
As a full professor at California State University, Los Angeles, Rebecca trains urban teachers, teaches support classes for freshman English, and does outreach to schools and communities about college access.
Rebecca received her BA from Harvard, teaching credentials and masters degree at Towson University, and a PhD from UCLA. She frequently addresses groups and organizations across the state, country, and Canada about the college admissions and application process.
Rebecca's website www.GetMeToCollege.org/hs provides valuable help navigating the road from application to final decision-making after acceptance.
Please contact Dr. J today with any questions about All College Application Essays or the college admissions process. She is here to help.
Best of luck!
Rebecca Joseph, PhD
Contact Form