The 2018 Common Application Is Open
Major changes to Common Application include: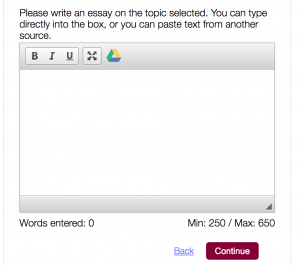 Academics: You can add up to 15 courses this year and pre-set schedule type at the beginning.
Writing: You can link to a google document. It pastes it in, so no avoiding word counts.
Grades: Some colleges can ask you to input your grades, and now there is a format.
Advisors: You can now add a college advisor to see your application.
Websites: Student can insert websites that demonstrate who they are in different ways.
The 2018 Stanford Application
Stanford released some new short questions and rephrased two of their short answers. As a treat, here are all the essays:
2017-2018 Stanford Requires Main Essay for All Applicants
2017-2018 Stanford Member Questions (NO Separate Writing Supplement)
Same for First Year and Transfer Applicants
Link: http://admission.stanford.edu/pdf/ArtsPortfolio.pdf
2017-2018 Member Questions: Activities 
Please briefly elaborate on one of your extracurricular activities or work experiences. (Required, 50-150 word limit, Paste in text box) (Same with Coalition, Required, 1,500 characters, Paste in)
[Coalition, If you have previously applied: Reflect on your experiences and personal development since your last application. (50 to 250 words) (Optional, 2,500 character limit, Paste in)]
Additional Information
2017-2018 Member Questions: Short Questions
Please respond to the following seven inquiries so we can get to know you better. Do not feel compelled to use complete sentences. 
     1. What is the most significant challenge that society faces today? (Required, 50 word limit, Paste in) (Coalition, 350 character limit)
     2. How did you spend your last two summers? (Required, 3-50 word limit, Paste in). (Coalition, 350 character limit)
     3.  What historical moment or event do you wish you could have witnessed? (3-50 word limit)(Coalition, 350 character limit)
     4. What historical moment or event do you wish you could have witnessed? (Required, 50 word limit, Paste in) (Coalition, 350 character limit)
     5. When the choice is yours, what do you read, listen to, or watch? (Required, 3-50 word limit, Paste in) (Coalition, 350 character limit)
     6. Name one thing you are looking forward to experiencing at Stanford. (Required, 3-50 word limit, Paste in) (Coalition, 350 character limit)
     7. Imagine you had an extra hour in the day — how would you spend that time? (Required, 3-50 word limit, Paste in) (Coalition, 350 character limit)
2016-2017 Member Questions: Short Essays
Three medium-length responses: 

     1. The Stanford community is deeply curious and driven to learn in and out of the classroom. Reflect on an idea or experience that makes you genuinely excited about learning. (Required, 100-250 word limit, Paste in) (Coalition, 2,500 character limit)
     2. Virtually all of Stanford's undergraduates live on campus. Write a note to your future roommate that reveals something about you or that will help your roommate — and us — know you better. (Required, 100-250 word limit, Paste in) (Coalition, 2,500 character limit)
     3. Tell us about something that is meaningful to you and why. (100 to 250 words) (Required, 100-250 word limit, Paste in) (Coalition, 2,500 character limit)