GW Goes Test-Optional
On July 27, 2015, George Washington University announced its new test optional policies. It is now test optional.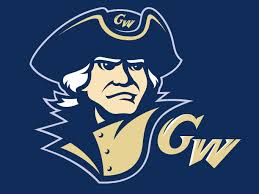 Test optional will NOT apply to the following groups of applicants:
 

Applicants to the Accelerated seven-year BA/MD program (Must also send in SAT subject examination in science and SAT subject examination in mathematics.)

 

Students who are homeschooled.

 

Applicants applying from secondary schools that provide only narrative evaluations rather than some form of grading scale.

 

Recruited NCAA Division I athletes.
"Effective August 1, 2015, GW will no longer require students applying for freshman or transfer admission to submit standardized test scores, except in select circumstances as indicated below. In developing this policy, it is our goal to create an approach that aligns with our admissions philosophy of holistic review, supports the university strategic plan on access, reflects the most current data analysis regarding the use of testing in admission, and is clear and easy to communicate and understand by prospective students, families and school counselors. 
The policy is further designed to place the decision to submit test scores in the hands of the student. Students who feel their SAT or ACT scores are an accurate reflection of their academic abilities are welcome to submit them for consideration; however, students who do not submit test scores will not be viewed negatively. 
SAT/ACT scores will be considered an "optional" credential, and students may decide whether they will submit their scores to GW to be included in their application. The Admissions Committee will consider scores in a manner that is consistent with other documents that are often submitted by candidates but which are not required for an application to be considered complete, such as resumes, supplemental letters of recommendation from individuals other than a teacher/counselor and interviews.  
Applicants will communicate whether they intend to submit scores for admissions consideration via the Member Screen of the Common Application. They must then arrange to have an official score report sent directly to GW by the appropriate application deadline. Scores must be received by the deadline.
GW will continue to super-score the SAT for applicants who elect to submit their scores. This means that the Admissions Committee will consider only the highest critical reading, math and writing scores submitted, regardless of test administration. However, we will not super-score the ACT. Instead, the committee will consider the highest submitted composite score. We will not recalculate a new composite score from subsection scores on different test dates."