From the University of California Admissions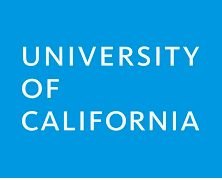 June 10, 2020

"We've made some changes to the UC undergraduate admissions application for Fall 2021. Here's what to expect :

Name – Applicants will be able to provide their preferred or lived name. A preferred name is the name an applicant wishes to be known or identified by that is different than their legal name.

Academic History – UC will allow pass/credit grades for A-G courses during COVID-19 impacted terms of winter, spring and summer of 2020.

Activities & awards –The character count for activity descriptions is reduced to 350 characters (from 500), and the character count for award requirements, use of work earnings, and organization descriptions is 250 characters (from 500)
.
Test Scores – ACT and SAT are optional for Fall 2021. Official score reports are not necessary. Order and send official scores only prior to enrollment.(For more information on changes to UC testing policy, see the press release.)

Writing Scores – Applicants will not be asked to report ACT Writing and SAT Essay scores on the application.

Personal Insight Questions – No changes for Fall 2021.