The Coalition Releases 2016-2017 Essays
There are no stated word limits or format submission info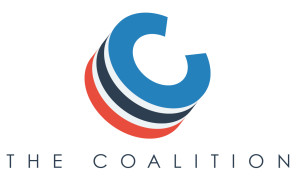 Coalition 2016-2017 Essays
Welcome to the Coalition's application essays page! Here you will find this year's general essay prompts.
Submission Guidelines
With so many institutions participating in the Coalition, there are many different admissions guidelines, and schools will treat these general application essays differently in their admissions processes: some schools won't require an essay at all; other schools will require one of the general essays and answers to additional school-specific essay or short answer questions. Please consult the application requirements for each Coalition school in which you are interested.
Suggestions for Use
You are free to work on these essays at any time. (You can even store essay drafts in your Locker!) They are useful for honing your essay writing skills as well as for inclusion with your application. If you plan to submit one of our general essays with your application(s), please use one of the prompts offered during your application year.
Essay Prompts
The prompts for the 2016-17 application year are:
Tell a story from your life, describing an experience that either demonstrates your character or helped to shape it.
Describe a time when you made a meaningful contribution to others in which the greater good was your focus. Discuss the challenges and rewards of making your contribution.
Has there been a time when you've had a long-cherished or accepted belief challenged? How did you respond? How did the challenge affect your beliefs?
What is the hardest part of being a teenager now? What's the best part? What advice would you give a younger sibling or friend (assuming they would listen to you)?
Submit an essay on a topic of your choice.
58 Colleges and Universities Plan to Accept the Coalition Application this Fall
58 colleges and universities plan to accept student applications from the Coalition Platform this fall. Some schools will accept the Coalition application in addition to current applications, while other schools will require all students to use the Coalition application. All remaining Coalition member schools will accept the Coalition application in the 2017/2018 cycle.
The (58) schools planning to accept the Coalition application for 2016/2017 are:
American University
Amherst College
Bowdoin College
Bryn Mawr College
CalTech
Carleton College
Claremont McKenna College
Clemson University
Colgate University
College of the Holy Cross
College of William & Mary
Columbia University
Connecticut College
Davidson College
Denison University
Duke University
Emory University
Hamilton College
Harvard University
Indiana University – Bloomington
Johns Hopkins University
North Carolina State University at Raleigh
Northeastern University
Northwestern University
Ohio State University
Pennsylvania State University
Pomona College
Purdue University
Reed College
Rice University
Rutgers University – New Brunswick
St Olaf College
Stanford University
State University of New York – Binghamton University
State University of New York – College at Geneseo
Swarthmore College
Texas A&M University
Tufts University
Union College
University of Chicago
University of Connecticut
University of Florida
University of Iowa
University of Maryland – College Park
University of Minnesota – Twin Cities
University of Notre Dame
University of Pennsylvania
University of Pittsburgh
University of Rochester
University of South Carolina
University of Virginia
University of Washington
Vanderbilt University
Virginia Polytechnic Institute and State University
Wake Forest University
Washington University in St. Louis
Williams College
Yale University
The (36) additional member schools that will accept the Coalition application for 2017/2018 are:
Bates College
Brown University
Colby College
College of New Jersey
Colorado College
Cornell University
Dartmouth College
Florida State University
Franklin and Marshall College
Franklin W. Olin College of Engineering
Georgia Institute of Technology
Grinnell College
Haverford College
Illinois State University
James Madison University
Miami University – Ohio
Michigan State University
Middlebury College
Mount Holyoke College
Oberlin College
Princeton University
Ramapo College
Skidmore College
Smith College
State University of New York – University at Buffalo
University of Georgia
University of Illinois at Urbana-Champaign
University of Mary Washington
University of Michigan
University of Missouri
University of New Hampshire
University of North Carolina at Chapel Hill
University of Vermont
Vassar College
Wellesley College
Wesleyan University