ABOUT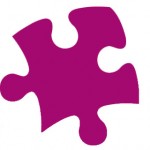 ALL APPLICATION COLLEGE ESSAYS OFFERS INDISPENSABLE
TOOL FOR HIGH SCHOOL STUDENTS, PARENTS, AND COUNSELORS
The One-Stop Tool for ALL College Application Essay Requirements
Collecting and organizing the application requirements can be a challenge. All College Application Essays puts these requirements at your fingertips. Using our unique website and mobile app, users can find the application requirements for more than 1,000 colleges, including all colleges on The Common Application and other public and private colleges in all 50 states and several foreign nations. Dr. Joseph also includes the requirements for the Coalition, Universal, and Cappex applications along with Honors College, Merit College, and arts requirements. She presents the materials in an easy to follow format and use format.
With our newly released website that works on all computers and mobile devices, All College Application Essays provides all essay prompts along with format and length, along with interview, testing, and recommendation requirements. The site is updated daily throughout the application cycle and enables users to save favorites and email college information to others.
The app helps answer numerous admissions-related questions, including:
How can I write the fewest, most powerful college application essays?
How can I strategize to manage my application submission strategy and workload based on due dates?
How many schools on my planned college list require the Common Application? Their own applications? Supplemental essays?
Now available for purchase on here and on iTunes, the App Store, Google Play, and Amazon, ALL COLLEGE APPLICATION ESSAYS is a one-stop reference tool to help counselors, parents, and students collect and organize college application essays.
For Students
[iframe id="https://www.youtube.com/embed/bc-gm-V0-7E" align="center" mode="normal" maxwidth="560″]
  For College Counselors
[iframe id="https://www.youtube.com/embed/-GGJmGOzlTs" align="center" mode="normal" maxwidth="560″]
——————————————————————————————————–
Praise for All College Application Essays
"I  really love the app (ALL COLLEGE APPLICATION ESSAYS) and use it as a go-to for a lot of different things.  I notice it's available through the Google Play store now (I'm an Android AND an Apple user — go figure!)
I took a screen shot of the Middlebury app and sent it to my colleague in Westchester NY and she bought the app, too. I also introduced it to our local public high school college programs coordinator."
Janis Allen
"Thanks so much. I love your website and your iPhone App: All College Application Essays. I was sitting in a session at NACAC in Denver and a woman showed me the app. I immediately put it on my phone, and it's the best money I've ever spent."
Cyndi Niendorf  Certified College Counselor
For the past two application seasons, I have used your All College Application Essay app, nearly every day and often several times a day. That app is a total lifesaver for me as an IEC with many seniors applying to colleges in all directions. The email function was invaluable to me this year as I compiled and sorted essays by topic for my clients.
Emily Standish, College Admission Coach, LLC