2020 University of Penn New Supplements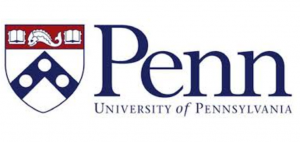 Just one more week until the Common Application opens. Enjoy this last week of freedom.
The University of Penn released its new supplemental essays that all applicants must answer. Rather than one longer piece, students must now answer two shorter prompts. I'm glad they added prompt 2 that empowers kids to share their out of classroom interests as well as academic.
"The 2019–2020 Penn-specific Essay Questions: A Preview
Question 1:
How did you discover your intellectual and academic interests, and how will you explore them at the University of Pennsylvania? Please respond considering the specific undergraduate school you have selected.
The essay should be between 300-450 words.
Question 2:
At Penn, learning and growth happen outside of the classrooms, too. How will you explore the community at Penn? Consider how this community will help shape your perspective and identity, and how your identity and perspective will help shape this community.
The essay should be between 150-200 words.
For students applying to the coordinated dual-degree and specialized programs, please answer these questions in regard to your single-degree school choice; your interest in the coordinated dual-degree or specialized program may be addressed through the program-specific essay.
*Students applying to Digital Media Design and Computer & Cognitive Science should address both the specialized program and single-degree choice in their response."