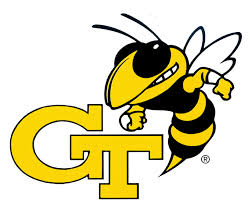 2016 Georgia Tech Supplemental Questions

Additionally, you will be asked to respond to all prompts below on the Georgia Tech page on your My Colleges tab. The questions will be found in the Questions section – Other Information subsection.
Beyond rankings, location, and athletics, why are you interested in attending Georgia Tech? (max 150 words)

A Georgia Tech experience and education provides you an unbound future. What will yours be? (max 150 words)

Georgia Tech's motto is Progress & Service. In 25 words or less, what is your personal motto?
What We Are Looking For
Essays are evaluated for both content and writing/grammatical skills. So, before submitting your application, you should take the time to edit and review your essay thoroughly. The traits of a strong essay include one that: 
Demonstrates authenticity

Brings the student to life on paper

Makes a strong case for admission

Is excellent in topic, style, and grammar

Demonstrates thoughtfulness
Our advice for completing this portion of the application
Don't wait until the last minute to complete your essays! Get started early!

Write your essay in a document editor to revise and edit. Once you have the final draft, you can cut and paste it into your online application.

It's not easy to write about yourself – this is likely something you haven't done in the past. Don't overthink it; just write what you feel most comfortable with.

Don't write what you think we want to read – write what you want to say!

Don't blow off the essay! We wouldn't ask you to write it if we didn't find it to be an important way to get to know you and what you have to bring to Georgia Tech.