2013-2014 USC Writing Supplement
USC is using the smart functionality of the CA4. So some major applicants will have to check whether they have other essays to write. Many essays are now prat of the SlideRoom supplements that five of USC's Schools Are Using (USC Roski School of Fine Arts; USC School of Architecture; USC School of Cinematic Arts, USC School of Dramatic Arts; USC Thornton School of Music).  USC also managed to keep its unique grading report mechanism that is somehow integrated into the Writing Supplement.
Here are the supplements from the regular application:
1. In a short paragraph, please briefly elaborate on one of your extracurricular activities or work experiences. (Required, 250 word max, Paste in).
2. Describe your academic interests and how you plan to pursue them at USC. Please feel free to address your first- and second-choice major selections. (Required. 250 word max. Paste in)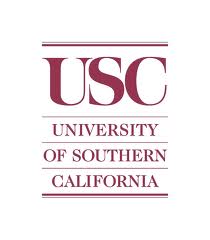 3. The Quick Takes Stay But Without the Name or cool directions. (Required. Paste in)
Describe yourself in three words
Favorite Food
Favorite fictional character
Greatest invention of all time
What do you like to do for fun?
Role model
Favorite book
Best movie of all time
Favorite musical performer/band or composer
Dream job
Supplementary essays for particular programs and majors
Marshall School of Business Writing Supplement
World Bachelor in Business (first-year applicants only). (All required. 250 word max for each. Paste in.)
1. What experiences and/or skills best prepare you for success in our World Bachelor in Business program?
2. How does the WBB program meet your educational and/or professional goals?
3. What skills do you find most useful in adapting to changing environments?
4. Acknowledging that the WBB does not offer a "traditional" or fixed residential experience, please explain why this alternative education experience is a good fit for you. Please share examples of how you plan to create unique or new opportunities in the WBB environment.
Viterbi School of Engineering Writing Supplement
(All required. 250 max for each. Paste in.)
1.  How do you plan to use your engineering degree to benefit society?
2. Some people categorize engineers as geeks or nerds. Are you a geek, nerd, or neither? Why?
The following question should be answered only by transfer applicants to engineering and computer science majors.
1) For each college or university term (excluding summer) in which you were enrolled in less than four semester-unit courses or three quarter-unit courses, please provide a brief explanation as to why you were unable to enroll full-time.
For Other Essays Go to Specific Programs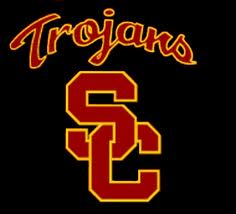 Example:
Critical Studies BA in USC School of Cinematic Arts
Cinematic Arts Personal Statement
The Cinematic Arts personal statement should be a carefully prepared explanation of the applicant's goals, describing any film, television, scholarly, critical or other creative background, as well as career objectives. It should present a clear and accurate picture of the applicant, outline objectives in the field of critical studies and explain how attending the School of Cinematic Arts will help reach these goals.
Writing Sample
The writing sample should be a review or analysis of some aspect of film, television, or new media; a discussion or application of critical theory; or a published article.