2013-2014 NYU Writing Supplement 
One long response. (Required, 500 word max for entire piece, Paste in.)
NYU's global network of campuses, schools, colleges, and programs, provides an unrivaled urban university experience to cultivate our students' intellectual curiosity and to help them achieve their future career goals.
In evaluating your candidacy for admission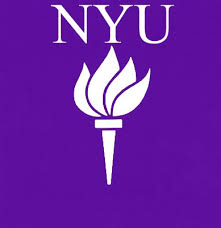 , we are interested in making the best match possible with all that NYU has to offer. As a result, we are curious to learn about your academic and personal interests and how those interests relate to what we offer in the idea capitals of the world in which NYU campuses are located.
Please address, in your (ONE) essay response, the following:
1. Given your NYU campuses of interest – whether they are your primary and alternate home campuses of interest or where you would like to study away while you are a student – where, exactly, would you like to study at NYU – and why?
2. Whether you are undecided or you have a definitive plan of study in mind, what are your academic interests and how do you plan to explore them at NYU?
You may have one or many campuses, schools, colleges, programs, and/or areas of interest, so please elaborate on your interests.