USC
Make Your Stories Pop:
10 College Application Essay Guiding Questions
Working on the drafts of your personal statements for your college applications? The drafting process is critical and can help make your stories and messages clearer.  Please be willing to draft and re-write to make your essays stronger. Also please don't get frustrated. These essays are hard to write and get better with each new layer.
Here are 10 questions to help guide you through the editing process. I hope they can help make your stories pop on the page and help you get admitted to your match colleges and receive lots of scholarship money.
Does your essay start with a story that hooks us in from the first paragraph?
If you start in the past, do you get to the present very quickly? Colleges want to know about the recent you. Great essays can start more recently and weave in past events.
Do you write only in the first person and not spend too much time describing anyone or anything else? Use my one-third-two-third rule. Do not spend more than 1/3 of the essay describing anything other than your own activities and goals.
If you are writing about your community or family, do you get to the present and your life and life works quickly? Can this description only connect to you and your story of who are you and how you are making a difference?
Do you only tell one story and not try to tell your entire life story?
If you are writing about an obstacle or challenge overcome, do you get to how you have responded and made a difference in the life of your community by the second or third paragraph of the essay? Admissions officers want to know who are you and how you make an impact drawing upon your obstacles or challenges.
Do you have a metaphor that goes through the entire piece…does this metaphor reveal who you are and what you offer to potential colleges? You can embed this metaphor throughout out your piece.
Can I close my eyes and
your story? Does it make you sound unique and not like anyone else applying? Can I see your leadership and initiative and the power of what you will offer a college campus?
Do you tell new stories and qualities in each separate essay your write? Do you make sure to reveal powerful information and core messages that colleges will need to know to admit you and give you money to attend?
Endings-Do you end with a bang? Do you make it clear by the end you have goals and aspirations that drive you. Your endings must be specific for some prompts like the University of California and University of Texas, but can be more oblique and implied in Common Application and many supplementary essays. Do you end leaving the reader with the desire to get to know you more, to see you on his or her campus, and to share your essay with someone else?
Note:
If you are responding to University of California Prompt 1, do you end with how your story has affected your dreams and aspirations—in terms of majors, life goals, and your community?
If you are responding to University of California Prompt 2, do you make sure to connect whatever you writing about to a major activity or project you have done that makes you proud?
If you responding to the Common Application long essay, do you end with a bang. You don't have to have a formal ending like the UC applications. Do you clearly let us know that you understand the power of your story?
Five Key Essay Facts in 2015-2016 Common Application
We have been busy exploring the 2015-2016 Common Application. Here are five key facts about the essay completion and submission process to make your work easier. Our website and app provide all the information about the essays required for the 2015-2016 Common Application.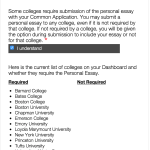 1. Required or Not Required Main Essay With Unlimited Edits. The Common Application main essay is now optional for colleges, which can choose to require it or not require it. Even if a college doesn't require it, you can still submit it. After adding a college to your list, go to the Common Application Writing Section, and you will see whether the college requires the main essay or not. Remember this year, there are unlimited edits to the Main Essay. 
2. Dashboard Writing Grid. The Common Application now has a grid on the Dashboard to let you know about the Writing Requirements.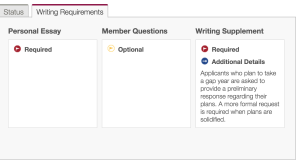 There are three columns in the Writing Requirements grid: Personal Essays, Member Questions, and Writing Supplement. There are also three colored symbols. Red means required elements. Yellow means optional components, while Blue means there are extra requirements for particular applicants. The grid won't tell you where the blue elements are located exactly or what the smart elements are, but at least you know there are smart essays that pop up for different majors.
3. Supplemental Essays in Both Member Questions and Writing Supplement. The supplemental writing requirements are still distributed around the application. Some are included in Member Questions, while others are in the Writing Supplement section. Don't assume there aren't required writing requirements for a college if you don't see a Writing Supplement. For example, Boston University has its required and program specific essays under Member Questions: Essays, while Barnard puts it supplemental essays in its Writing Supplement. Some colleges put writing requirements in both sections. See below for examples.
Smart Essays. There are smart essays embedded in many applications. You will need to find them. Some are for specific major choices like Cornell and USC, while others are for honors programs and scholarships. They vary.
Different Word Requirements. There are different word lengths for required essays for certain circumstances. The educational interruption section explanation is now 250 words or less, while the required explanations of disciplinary issues are now 400 words or less. The Common Application and Additional Information are still 650 maximum words. For supplemental writing requirements, some word limits are provided, while others you will find out by completing the essay.
Directions To Get Started:
We are so excited. Our All College Application Essays website and integrated mobile apps are up and running. Our updated Google app and Apple App, and the two are inter-connected, so you can use your log in information for both. NOTE: You can only purchase our service on our website–either on your computer or website. 
People wanting to get started using our new, improved site, just need to follow the following steps.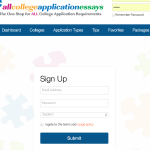 DIRECTIONS:

1. Go to our website either on your computer or mobile device:
http://college.allcollegeessays.org/web/signup
2. Sign up for an account. It's easy to do.  Just go to upper right hand corner of page and click on sign up. Your user name and password enable you to access the site on all portals–website and apps. (See picture below of sign up page).
3. After you make an account,
      1 Website on computer useres: then click on Packages on the dashboard and choose your package.
      2 Website on mobile users, click on menu bars on upper left hand sign of screen. On drop down menu, click on packages and choose your package.
4. To pay, the site will take you to Pay Pal, where you can use your account or just enter your credit card data as a guest user. It's secure, and I never receive your account info. All accounts are good for one year from purchase price.
5. If you have a google phone or device, go to the store, and download it for free at https://play.google.com/store/apps/details?id=com.accuretech.collage.app. You can set up your account from the app as well. If you have an iTunes account, you can download the app for free and update your current app. https://itunes.apple.com/us/app/all-college-application-essays/id531030349?mt=8
6. To get started using the app, after downloading it, just use your same username and password. The two sites are inter-connected. They update automatically, and require you to be connected to the internet to use.
7. Former users of our app, will need to create a new account as we upgraded our services and are now working on a 12 months user contract. It takes so much labor to update each year that we believe the new payment system is only fair.
Common Application Member Pages or Writing Supplements
When the 2014-2015 The Common Application is released this Friday, applicants will find supplemental essays in two potential places: the college's Member Page or a separate Writing Supplement. The 2014-2015 Universal Application is exclusively using supplements. All College Application Essays will continue to place all university s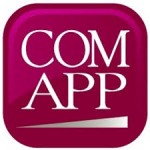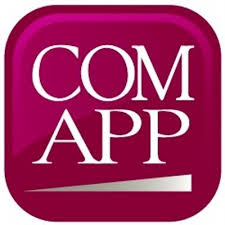 pecific requirements for the Common or Universal Application under Supplements AND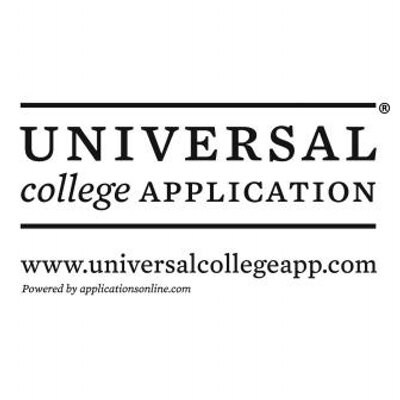 we will let you know where to locate them.
Good luck to all rising seniors and transfer students on their college application process.
Less Is Not More: 15 Tips for Using #CA4 Writing Supplements to Strengthen Your College Applications
Embrace Writing Supplements. Most selective colleges using the Common Application have individual Writing Supplements. View these supplements as great offerings, as less is not more in the world of the competitive application process. Colleges that have supplemental essays really want to learn more about you– from you. So give them what they want. Great supplemental essay responses will give admissions officers more reasons to admit you and even give you a scholarship
Start with the big picture. Take a look at each written piece the college will receive from and about you—include your essays from the Common Application and even your activity list and letters of recommendation. Look at the supplemental essays as a way to flesh out and expand that picture. See all of your opportunities to share information, and make sure you don't repeat yourself and what you've already discussed in the Common Application.
Each Writing Supplement is unique. While all colleges will see your Common Application, only the individual colleges will see your Writing Supplement. So each one is different. Colleges can ask all kinds of questions. Some will have one essay while others will have several. Each supplement, no matter what it requires you to provide, is another opportunity to provide more valuable information about yourself to the colleges you seek to attend.
Each Writing Supplement Prompt is different. Be prepared to write a variety of supplemental essays from short one-line responses to medium size responses to 650 word essays. No matter what the length, each response is a new chance to tell a different story or message about what you will offer a college.
Use our Into, Through, and Beyond approach in each essay. In each essay provide a hook, key context information, and then powerful ending. You can find our tips for writing great essays on our website: www.allcollegeessays.org.
Be even smarter than the smart writing supplements. Some of your questions will appear based on what you answer in Member Question about particular majors or merit scholarships. Don't be surprised if an essay disappears if you change your major or select no to a particular program or scholarship. Keep a running track of what you have to write for each supplement based on your Member Question selections.
Learn deeply about the personality and reputation of college. Think of what each college values when writing your supplemental essays. If the college is large, and asks a community or diversity question, think how you can make a big campus small. Think how you can enrich a diverse community and how well you can join existing communities. If the college is small, think of ways you can truly engage as a member of an intense learning community. If the college is religious, think of ways you can enrich the spiritual community
Let us help you. All College Application Essays has done the hard work of collecting all the Supplemental Essays for you. You don't need to waste your time collecting the essays and their formats, if we already have. Spend your time writing powerful essays that communicate even more reasons for a college to accept you.
Recycle essays and re-use supplemental essays wisely. Remember, each supplement is separate and belongs to the individual college and you. The colleges do not communicate with each other, so you can use some of your essays over and over again, especially the longer ones and the optional activity statements. For example, you can see a way to use your University of Chicago Supplemental essays as your Boston College Supplement. Yet don't be careless, and cut and paste a college specific essay into the wrong college.
Prepare an activity statement. A short statement about one of your activities is now optional for colleges to use in their Writing Supplement. You will need to have an activity statement ready to go as many colleges are using it in their supplement. The word limit will vary based on the college so have a short, medium, and long version. Focus on your leadership and initiative while also grounding your response in a specific story. Also some of these essays may lead to even better longer essays.
Share more core qualities, experiences, and interests in college "Dating" essays. Many colleges have specific supplemental essays prompts geared around why you and the college are a good match. Read the specific word on these prompts. Give colleges what they want, a reason to ask you out and ideally propose. Some colleges want only academic information while others want an overall essay. Understand that if they have this prompt, they want to know how you will fit into their campuses. They don't want mere recaps of what they know they offer. Think of how you can engage specifically on their campuses. Some campuses even send these essays out to professors or specific communities to read. Give specific examples from your visits, college fair talks with admissions officers, or emails with professors or current students. Let them picture you on their campuses by literally picturing yourself on their campus.
Nothing is optional. Some colleges give you some optional essays. Do not ignore these options to offer new information.  Each essay is a chance to share a new reason why you belong on that campus. Of course, don't force yourself to answer an essay that doesn't match.
Read each college's specific essay tips. Most colleges now have a variety of ways to communicate their views on college essays. Some even provide model essays, including, Johns Hopkins University, Carleton College, and Connecticut College. Others give great tips from The University of Michigan to Boston University. Read how colleges view the essays on their websites. College specific tips may help you write essays that you engage your admissions readers.
Use the CA4 right hand tips on each individual section of the Common Application website. Each college has the opportunity to communicate college specific tips on the right hand side of the application. Some of the right hand tips on the Member Questions and Writing Supplements will give you information about particular programs that you can research more about. The tips even provide links to more information on the Common Application or college websites.
Know the length and format of each supplemental essay. You can submit essays in two ways—paste in or upload. The majority of colleges are using the "paste in" method. Some allow you to upload. All use word limits. Sadly, the text box does not always tell you the word limit even after you paste in. So you can experiment or save your time to write the essay by using our app: All College Application Essays. We provide each submission format—from whether it is required or optional, to word ranges, to submission methods.
BONUS TIP: Use these #CA4Writing Supplements to present even more powerful information about the additional ways you can enrich each college's campus. You have plenty of time. Now get going. First buy our app, All College Application Essays, and then start brainstorming and writing your college application essays.
2013-2014 USC Writing Supplement
USC is using the smart functionality of the CA4. So some major applicants will have to check whether they have other essays to write. Many essays are now prat of the SlideRoom supplements that five of USC's Schools Are Using (USC Roski School of Fine Arts; USC School of Architecture; USC School of Cinematic Arts, USC School of Dramatic Arts; USC Thornton School of Music).  USC also managed to keep its unique grading report mechanism that is somehow integrated into the Writing Supplement.
Here are the supplements from the regular application:
1. In a short paragraph, please briefly elaborate on one of your extracurricular activities or work experiences. (Required, 250 word max, Paste in).
2. Describe your academic interests and how you plan to pursue them at USC. Please feel free to address your first- and second-choice major selections. (Required. 250 word max. Paste in)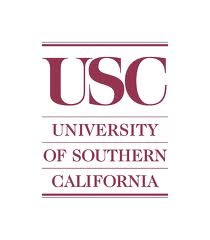 3. The Quick Takes Stay But Without the Name or cool directions. (Required. Paste in)
Describe yourself in three words
Favorite Food
Favorite fictional character
Greatest invention of all time
What do you like to do for fun?
Role model
Favorite book
Best movie of all time
Favorite musical performer/band or composer
Dream job
Supplementary essays for particular programs and majors
Marshall School of Business Writing Supplement
World Bachelor in Business (first-year applicants only). (All required. 250 word max for each. Paste in.)
1. What experiences and/or skills best prepare you for success in our World Bachelor in Business program?
2. How does the WBB program meet your educational and/or professional goals?
3. What skills do you find most useful in adapting to changing environments?
4. Acknowledging that the WBB does not offer a "traditional" or fixed residential experience, please explain why this alternative education experience is a good fit for you. Please share examples of how you plan to create unique or new opportunities in the WBB environment.
Viterbi School of Engineering Writing Supplement
(All required. 250 max for each. Paste in.)
1.  How do you plan to use your engineering degree to benefit society?
2. Some people categorize engineers as geeks or nerds. Are you a geek, nerd, or neither? Why?
The following question should be answered only by transfer applicants to engineering and computer science majors.
1) For each college or university term (excluding summer) in which you were enrolled in less than four semester-unit courses or three quarter-unit courses, please provide a brief explanation as to why you were unable to enroll full-time.
For Other Essays Go to Specific Programs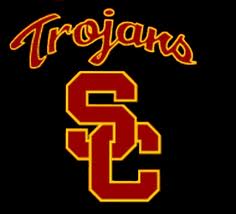 Example:
Critical Studies BA in USC School of Cinematic Arts
Cinematic Arts Personal Statement
The Cinematic Arts personal statement should be a carefully prepared explanation of the applicant's goals, describing any film, television, scholarly, critical or other creative background, as well as career objectives. It should present a clear and accurate picture of the applicant, outline objectives in the field of critical studies and explain how attending the School of Cinematic Arts will help reach these goals.
Writing Sample
The writing sample should be a review or analysis of some aspect of film, television, or new media; a discussion or application of critical theory; or a published article.
Last Saturday, Dr. Joseph and Juan Chavez, a first gen freshman at UC Riverside, shared strategies at East Side Stories at Roosevelt High School in east LA about helping teachers and college access
advocates embed college application and scholarship essay writing strategies into their high school English classes. These autobiographical narratives can help students tell counter-narratives about their lives and worlds to colleges. They work perfectly with the new Common Core standards.
We want students to have college options so they can return and empower their families, communities, and the world. We want them to tell specific stories that share their core qualities and beliefs to colleges and scholarship groups.
Over the next few weeks we will share our curriculum ideas. We look forward to sharing them and even piloting them at your school or community organization sites. If you want a copy of our powerpoint, you can access it on slideshare. http://www.slideshare.net/getmetocollege.
We ask if you use the materials in your schools that you replace our pictures and essays with your those of your students as kids really do better with reading about their peers than strangers.
Here is a picture of Juan in his folklorico group at UC Riverside.
I  really love the app (ALL COLLEGE APPLICATION ESSAYS) and use it as a go-to for a lot of different things.  I notice it's available through the Google Play store now (I'm an Android AND an Apple user — go figure!)
I took a screen shot of the Middlebury app and sent it to my colleague in Westchester NY and she bought the app, too. I also introduced it to our local public high school college programs coordinator.
Janis Allen
Positive Feedback is Fabulous
I've been working on my app for such a long time that receiving unexpected praise makes it all worthwhile. I received this email last week:
"Thanks so much. I love your website and your iPhone App: All College Application Essays. I was sitting in a session at NACAC in Denver and a woman showed me the app. I immediately put it on my phone, and it's the best $4.99 I've ever spent.
Cyndi Niendorf  Certified College Counselor"
Thanks Cyndi. I'm purring.
A New World For College Applicants: The Common Application Releases New Prompts
For the first time in its recent history, the Common Application has changed its essay prompts for the 2013-2014 school year. More than 2 million high school seniors and 460 colleges use this college application platform; it enables students to send out the same application to member colleges. It requires one long essay, whose prompts have never changed.
Until now.
Starting the upcoming 2013-2014 application year, the Common Applications plans to release new prompts each winter/spring. This change means we must share these prompts with all English teachers and counselors as students at many under-served schools will be at a great disadvantage if they don't see all of the new prompts early in the college readiness cycle.
Now more than ever, we will have to keep abreast of these new prompts. The Common Application removed the formal topic of your choice prompt, which more than 60% of all previous applicants have used, yet we believe the new first prompt takes that place and provides a great chance for students to share unique stories. Thank goodness that the application still values the unique stories students may want to tell that may not fit neatly into the other four prompts.
The Common Application is also implementing a 250-650 word limit. That is new, and students will learn how they will submit their essays when the new version is released. That word length is certainly sufficient for most students. I do not know if the application will have an additional information section.
In the past, students could adapt their Common Application essay easily for many other universities that have their own applications, including the University of California, University of Texas, and Georgetown. With these prompts, those adaptations can still work but in different ways. Students, teachers, and counselors will need to be creative in developing strategies to help student write the fewest, most powerful essays.
Some ideas already come to mind: Students can use the fourth or fifth prompts and adapt it to their first University of California Essay about describing the world they come from. University of Texas applicants can adapt the third prompt for their second essay about an issue of great importance to them. And who knows, these new essays may prompt other universities to shift their essays, including the many colleges that require additional supplements. Keeping track of the major essays is already a challenge. This new world of essays will make for an interesting year, and potential challenges for under-represented students to keep track of the different prompts.
Teaching students how to work with essay prompts is a part of effective reading and writing development. Please encourage everyone you know who works with high school students to embed the new annual prompts into their ongoing work with students. These essays encourage students to share their voices through specific stories and to ground these stories in their present day meanings for students.
As the essay prompts will shift each year, students will not have prior examples to examine, and I have always been grateful for colleges that share essays they like. With the specific guiding questions for several prompts, I hope that the Common Application board members will provide some advice for students about how to structure their essays and continue to provide examples. The ending of several of the prompts could lead to didactic and artificial essays if taken literally. I am hoping that as in the past, students can embed these questions into their overall essay flow. I imagine some lively debates about the interpretation of these essays, especially their endings, in the upcoming months.
The only prompt that I worry about is the second one about an incident or time of failure. I don't want students to wallow in that experience as the first part of the prompt may allow, but I want them to spend the majority of the essay focusing on the positive affects of the failure on the students and the powerful lessons learned. The University of Michigan used to have a similar prompt, and this led to many tales of unnecessary woe. That university removed that essay even before transitioning to the Common Application. We hope that students will use this prompt sparingly and turn their stories into evidence of who they are now: amazing students ready to offer unique qualities to their match colleges.
It's a brand new world in college application essay writing. I hope that the process is equitable, and that all students get these new prompts in time to write great essays that truly communicate their unique voices and stories.