Common Application
2014-2015 All College Application AUGUST Essays Update
Can't you believe it? We have already updated more than 700 colleges. There are still a few universities who haven't posted their writing supplements or released their own applications or honors essays. Here are the Common and Universal Applications that haven't released supplements as of August 21, 2015.
We hope to have our new web and app version out by September 1, 2014. It's not easy dealing with developers that live overseas. So thanks for your patience.
Common Application Supplements Not Yet Out. You can tell we have updated an application with new deadlines and 2014-2015 at top of essay page.
American University–need to check in September for AU Emerging Global Leader Scholarship for International Students:
American University in Bulgaria–supp not yet up
Bard Early Start–check essays in September
Dominican University of California-updated all but Nursing Supp. not yet available
Emory University–Merit scholarship essays not yet updated on Emory website
Franklin College Switzerland
Franklin Pierce University
Lake Erie College
Long Island University Brooklyn Campus-August 14
Miami University (Ohio)
Mount St. Mary's College-Los Angeles
Naropa University
Pine Manor College
Rhode Island School of Design
Rice University-2015 Rice/Baylor College of Medicine Applicants
Roger Williams University
Saint Francis University
Siena College- Supplement for Medical program not yet available
Southern Connecticut State University
The George Washington University (Writing Supplement not yet available)
University of Massachusetts Dartmouth (Writing Supplement not available yet)
Universal Application Supplements Not Yet Available
Common Application Member Pages or Writing Supplements
When the 2014-2015 The Common Application is released this Friday, applicants will find supplemental essays in two potential places: the college's Member Page or a separate Writing Supplement. The 2014-2015 Universal Application is exclusively using supplements. All College Application Essays will continue to place all university s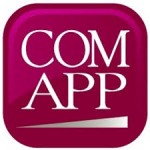 pecific requirements for the Common or Universal Application under Supplements AND 
we will let you know where to locate them.
Good luck to all rising seniors and transfer students on their college application process.
2014-2015 Boston College Writing Supplement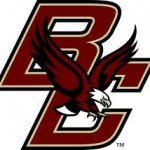 For both freshmen and transfers:
We would like to get a better sense of you. Please select one of the questions below and write an essay of 400 words or less providing your response.

1. What contemporary issues or trend relating to politics, culture and society, or foreign policy particularly concerns you and why?
2. Many human beings throughout history have found inspiration and joy in literature and works of art. Is there a book, play, poem, movie, painting, music selection, or photograph that has been especially meaningful for you?
3. Contemporary higher education reflects a tension between preparing for a meaningful life and preparing for a career. What are you looking for in an undergraduate education? Which emphasis is important to you at this moment and why?

4. "Magis", a Latin word meaning "more," is often cited in reference to the goals of Jesuit education, which seeks to help students become better, do more, and have as much impact on society as possible. How do you hope to achieve the Magis in your life?
Thanks For Visiting Us At HECA
Everyone values our unique app. Listen to this short video by Joan Thomas, who praised us at WACAC and HECA 2014.
"This is so app is so fantastic and it improves my productivity… I think it's awesome. I think every student and every counselor should have it."
Joan has it. So do hundreds of HECA counselors. Shouldn't you?
The Common Application is the online application program that serves more than 500 colleges. It changed dramatically last year and had challenges for all users. Perhaps the change in leadership will not only make the application easier but also its communication with and respect for others.  Continue reading →
From the Common Application Website The Common Application will retain the current set of first-year essay prompts for 2014-15, without any edits or additions. The essay length will continue to be capped at 650 words. The feedback received from member colleges and school counselors has been positive. The essay prompts will be reviewed on an annual basis to ensure that they continue to serve students and member colleges well. Continue reading →
Minnesota Colleges Develop New Part Ones
In these stormy times, many colleges cannot yet access the submitted Common Applications, so they have developed independent part ones, so they can at least learn about applicants. Several private colleges in Minnesota are clever and each has developed a new part one: Macalaster, Carleton, and St. Olaf.
Here is what St. Olaf said on its website: Continue reading →
University of Chicago, UNC, Georgia Tech, Roanoke, Columbia Change Deadlines
With the new Common Application and its glitches, some schools are pushing back freshman early deadlines like they did for Hurricane Sandy. UNC and Georgia Tech have moved early action deadlines from October 15 to October 21. Roanoke has moved its Fall Priority Deadline also the 21st, while Columbia Deadline has moved its ED deadline to November 8.  The University of Chicago has also pushed back its Early Action deadline for all applicants, including Questbridge until November 8.
Many colleges are softening transfer deadlines as well. Check each one's website to check for updates.
See a letter from UNC.
"Dear Colleagues,
We realize many of you are working diligently to assist your students with completing the Common Application, and that despite your best efforts, you are encountering many difficulties. As a result, we are extending our Early Action deadline until 11:59 PM, EDT on Monday, October 21st. We hope this will give you and your students the extra time needed to submit applications. This information is already posted on our blog and will be sent to all prospects via email later today. Please also remember counselors have until November 1st to submit application materials, including high school transcripts, counselor statements and recommendation letters.
We do recommend that your students submit their application as soon as the Common Application is functioning rather than waiting until right before our extended October 21st deadline. We hope the extra time helps relieve even a minor amount of stress. Please do not hesitate to call us with further questions or concerns.
Sincerely,
Office of Undergraduate Admissions
University of North Carolina at Chapel Hill"
College Essay is Hot Subject!
By Kim Lifton
Snapshot of Wow banner displayed at NACAC Conference 2013.
A reporter from Inside Higher Eddropped by the Wow booth last month during the National Association for College Admission Counseling annual convention in Toronto, ready to learn more about the college application essay.
"It seems the college essay has become a really hot subject," he said, pulling out his notebook and asking several questions about the application essay.
As early admission deadlines near for this year's applicant pool, the college essay is indeed a hot topic. High school counselors packed sessions atNACAC that focused on the college essay, and our booth was swarming with curious conference goers, wondering if we had a secret formula for writing a winning application essay.
No College Essay Formula
There's no college essay formula, we assured them, but Wow does have a secret weapon: a set of simple instructions in an online tutorial that guides students through the process of discovery, and helps them find their own writing voices.
Here's what we took home from the conference: Admissions people from small liberal arts colleges, the Big 10 and the more selective universities agreed they are tired of reading sanitized essays; they want to read more genuine stories written in a 17-year-old voice.
Let Your 17-Year-Old Voice Be Heard
"Let the 17-year-old voice be heard," tweeted Dr. Rebecca Joseph, an associate professor at California State University, Los Angeles, following a lively panel discussion she moderated: Communicating Your Story: Writing Powerful College Application Essays.
Dr. Joseph, who developed the All College Application Essays app, which provides essay prompts for more than 700 colleges, added that the essay is an opportunity to tell a story that is important to you, and to share your authentic voice.
"Make yourself come alive during this process," Dr. Joseph said. "Write about yourself as passionately and powerfully as possible. Be proud of your life and accomplishments. Sell yourself!"
All-star College Essay Panel
Joseph's all-star panel featured Rebecca Cullen, Senior Program Manager, Young Scholars Program, Jack Kent Cook Foundation; Margit Dahl, Director of Undergraduate Admissions, Yale University; and Erica Sanders, Managing Director, Office of Undergraduate Admissions, University of Michigan. Each reiterated the importance of a student's authentic voice in an essay.
"We don't want them heavily edited by an adult, " Yale's Dahl said. "We really need to hear the adolescent behind the essay. We don't want to hear a 45-year-old voice. Parents may know them best, and they are good people to read; but not with hands on a keyboard or a red pen in hand."
Also at the conference, visitors to our booth inquired further about voice, over-involved parents and students who write five-paragraph essays to answer college application essay prompts. We interviewed current and former admissions officers from dozens of schools, including Cornell, UNC-Chapel Hill, Yale, Skidmore College, George Washington University and Denison. (See video interviews from last year; more coming soon!)
Indiana Adds Short College Essay Requirement
What's more, we discussed the new 300-word personal statement added to theIndiana University application with the director of admissions, learned about the soon-to-be redesigned SAT and SAT writing test, and listened to Common Apprepresentatives explain how they will fix the gaffes in the CA4.
Wow is a member of NACAC, MACAC, Illinois ACAC, Overseas ACAC and an affiliate of IECA and HECA.
Kim Lifton is president of Wow Writing Workshop. You can read Kim's blogs and get useful writing tips by signing up for Wow's newsletter. Wow is also on Facebook and Twitter. Check our schedule to sign up for weekly webinars and workshops that will help you and your students write great college admissions essays. Remember this: YOU are your perfect college essay subject.
Let the 17 Year Old Voice Be Heard
During our September 21 NACAC sessions, admissions officers from both Yale and the University of Michigan along with Dr. Joseph and Rebecca Cullen from the Jack Kent Cooke Foundation made it clear that they prefer to read college application essays from high school senior whose own voices emerge not the voices of parents, counselors, or other well meaning advisors. Dr. Joseph joined them in advocating for different strategies to help students write their own powerful college application essays. "We can help students write powerful essays that express unique 1st person experiences that only a true teenager can share," Dr. Joseph recommends.
Some audience members worried that poor writing skills, weak English levels, or lack of experiences could limit essays. Dr. Joseph and the other panel members encouraged audience members to focus on the core goal of finding the match college for students. "All students have stories. Just look at the Facebook pages or Instagram. They come in all shapes and sizes," says Dr. Joseph. We need to help students see the stories in their own lives. They are going to college to learn. They need to be honest in how they present themselves so they can receive the best education possible." Panelists recommended the use of case studies, model essays, and several brainstorming activities to help students and families see that there is no standardized college application essay.
"I really love the app (ALL COLLEGE APPLICATION ESSAYS) and use it as a go-to for a lot of different things. I notice it's available through the Google Play store now (I'm an Android AND an Apple user — go figure!)

I took a screen shot of the Middlebury app and sent it to my colleague in Westchester NY and she bought the app, too. I also introduced it to our local public high school college programs coordinator." —Janis Allen