Common Application
Directions To Get Started:
We are so excited. Our All College Application Essays website and integrated mobile apps are up and running. Our updated Google app and Apple App, and the two are inter-connected, so you can use your log in information for both. NOTE: You can only purchase our service on our website–either on your computer or website. 
People wanting to get started using our new, improved site, just need to follow the following steps.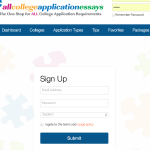 DIRECTIONS:

1. Go to our website either on your computer or mobile device:
http://college.allcollegeessays.org/web/signup
2. Sign up for an account. It's easy to do.  Just go to upper right hand corner of page and click on sign up. Your user name and password enable you to access the site on all portals–website and apps. (See picture below of sign up page).
3. After you make an account,
      1 Website on computer useres: then click on Packages on the dashboard and choose your package.
      2 Website on mobile users, click on menu bars on upper left hand sign of screen. On drop down menu, click on packages and choose your package.
4. To pay, the site will take you to Pay Pal, where you can use your account or just enter your credit card data as a guest user. It's secure, and I never receive your account info. All accounts are good for one year from purchase price.
5. If you have a google phone or device, go to the store, and download it for free at https://play.google.com/store/apps/details?id=com.accuretech.collage.app. You can set up your account from the app as well. If you have an iTunes account, you can download the app for free and update your current app. https://itunes.apple.com/us/app/all-college-application-essays/id531030349?mt=8
6. To get started using the app, after downloading it, just use your same username and password. The two sites are in
ter-connected. They update automatically, and require you to be connected to the internet to use.
7. Former users of our app, will need to create a new account as we upgraded our services and are now working on a 12 months user contract. It takes so much labor to update each year that we believe the new payment system is only fair.
8. Remember, anyone who bought the app in July or August of 2014, just needs to send us proof, and we'll send you a coupon for a free year. rjoseph@allcollegeessays.org
Make Your Stories Pop: 10 College Application Essay Guiding Questions
Working on the drafts of your personal statements for your college applications? The drafting process is critical and can help make your stories and messages clearer.  Please be willing to draft and re-write to make your essays stronger.
Here are 10 questions to help guide you through the editing process. I hope they can help make your stories pop on the page and help you get admitted to your match colleges and receive lots of scholarship money.
Does your essay start with a story that hooks us in from the first paragraph?
If you start in the past, do you get to the present very quickly? Colleges want to know about the recent you. Great essays can start more recently and weave in past events.
Do you write only in the first person and not spend too much time describing anyone or anything else? Use my one-third-two-third rule. You may not spend more than 1/3 of the essay describing anything other than your own activities and goals.
If you are writing about your community or family, do you get to the present and your life and life works quickly? Can this description only connect to you and your story of who are you and how you are making a difference?
Do you only tell one story and not try to tell your entire life story?
If you are writing about an obstacle or challenge overcome, do you get to how you have responded and made a difference in the life of your community by the second or third paragraph of the essay? Admissions officers want to know who are you and how you make an impact drawing upon your obstacles or challenges.
Do you have a metaphor that goes through the entire piece…does this metaphor reveal who you are and what you offer to potential colleges? You can embed this metaphor throughout out your piece.
Can I close my eyes and picture your story? Does it make you sound unique and not like anyone else applying? Can I see your leadership and initiative and the power of what you will offer a college campus?
Do you tell new stories and qualities in each separate essay your write? Do you make sure to reveal powerful information and core messages that colleges will need to know to admit you and give you money to attend?
Endings-Do you end with a bang? Do you make it clear by the end you have goals and aspirations that drive you. Your endings must be specific for some prompts like the University of California and University of Texas, but can be more oblique and implied in Common Application and many supplementary essays. Do you end leaving the reader with the desire to get to know you more, to see you on his or her campus, and to share your essay with someone else?
2014-2015 All College Application Essays AUGUST Essays Update
Can't you believe it? We have already updated more than 700 colleges. There are still a few universities who haven't posted their writing supplements or released their own applications or honors essays. Here are the Common and Universal Applications that haven't released supplements as of August 25, 2015.
We hope to have our new web and app version out by September 1, 2014. It's not easy dealing with developers that live overseas. So thanks for your patience.
Common Application Supplements Not Yet Out. You can tell we have updated an application with new deadlines and 2014-2015 at top of essay page.
American University–need to check in September for AU Emerging Global Leader Scholarship for International Students:
Bard Early Start–check essays in September
Dominican University of California-updated all but Nursing Supp. not yet available
Emory University–Merit scholarship essays not yet updated on Emory website
Lake Erie College
Long Island University Brooklyn Campus
Mount St. Mary's College-Los Angeles
Naropa University
Pine Manor College
Rhode Island School of Design
Rice University-2015 Rice/Baylor College of Medicine Applicants
Roger Williams University
Saint Francis University
Siena College- Supplement for Medical program not yet available
Southern Connecticut State University
The George Washington University (Writing Supplement not yet available)
University of Massachusetts Dartmouth (Writing Supplement not available yet)
Universal Application Supplements Not Yet Available
Common Application Member Pages or Writing Supplements
When the 2014-2015 The Common Application is released this Friday, applicants will find supplemental essays in two potential places: the college's Member Page or a separate Writing Supplement. The 2014-2015 Universal Application is exclusively using supplements. All College Application Essays will continue to place all university s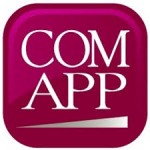 pecific requirements for the Common or Universal Application under Supplements AND 
we will let you know where to locate them.
Good luck to all rising seniors and transfer students on their college application process.
2014-2015 Boston College Writing Supplement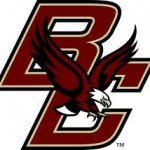 For both freshmen and transfers:
We would like to get a better sense of you. Please select one of the questions below and write an essay of 400 words or less providing your response.

1. What contemporary issues or trend relating to politics, culture and society, or foreign policy particularly concerns you and why?
2. Many human beings throughout history have found inspiration and joy in literature and works of art. Is there a book, play, poem, movie, painting, music selection, or photograph that has been especially meaningful for you?
3. Contemporary higher education reflects a tension between preparing for a meaningful life and preparing for a career. What are you looking for in an undergraduate education? Which emphasis is important to you at this moment and why?

4. "Magis", a Latin word meaning "more," is often cited in reference to the goals of Jesuit education, which seeks to help students become better, do more, and have as much impact on society as possible. How do you hope to achieve the Magis in your life?
Thanks For Visiting Us At HECA
Everyone values our unique app. Listen to this short video by Joan Thomas, who praised us at WACAC and HECA 2014.
"This is so app is so fantastic and it improves my productivity… I think it's awesome. I think every student and every counselor should have it."
Joan has it. So do hundreds of HECA counselors. Shouldn't you?
The Common Application is the online application program that serves more than 500 colleges. It changed dramatically last year and had challenges for all users. Perhaps the change in leadership will not only make the application easier but also its communication with and respect for others.  Continue reading →
From the Common Application Website The Common Application will retain the current set of first-year essay prompts for 2014-15, without any edits or additions. The essay length will continue to be capped at 650 words. The feedback received from member colleges and school counselors has been positive. The essay prompts will be reviewed on an annual basis to ensure that they continue to serve students and member colleges well. Continue reading →
Minnesota Colleges Develop New Part Ones
In these stormy times, many colleges cannot yet access the submitted Common Applications, so they have developed independent part ones, so they can at least learn about applicants. Several private colleges in Minnesota are clever and each has developed a new part one: Macalaster, Carleton, and St. Olaf.
Here is what St. Olaf said on its website: Continue reading →
University of Chicago, UNC, Georgia Tech, Roanoke, Columbia Change Deadlines
With the new Common Application and its glitches, some schools are pushing back freshman early deadlines like they did for Hurricane Sandy. UNC and Georgia Tech have moved early action deadlines from October 15 to October 21. Roanoke has moved its Fall Priority Deadline also the 21st, while Columbia Deadline has moved its ED deadline to November 8.  The University of Chicago has also pushed back its Early Action deadline for all applicants, including Questbridge until November 8.
Many colleges are softening transfer deadlines as well. Check each one's website to check for updates.
See a letter from UNC.
"Dear Colleagues,
We realize many of you are working diligently to assist your students with completing the Common Application, and that despite your best efforts, you are encountering many difficulties. As a result, we are extending our Early Action deadline until 11:59 PM, EDT on Monday, October 21st. We hope this will give you and your students the extra time needed to submit applications. This information is already posted on our blog and will be sent to all prospects via email later today. Please also remember counselors have until November 1st to submit application materials, including high school transcripts, counselor statements and recommendation letters.
We do recommend that your students submit their application as soon as the Common Application is functioning rather than waiting until right before our extended October 21st deadline. We hope the extra time helps relieve even a minor amount of stress. Please do not hesitate to call us with further questions or concerns.
Sincerely,
Office of Undergraduate Admissions
University of North Carolina at Chapel Hill"