applications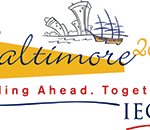 IECA Spring 2015 Presenter and Exhibitor
Baltimore native Dr. Rebecca Joseph will be presenting at Spring 2015 IECA on the amazing topic of "Rehabbing Your Image: Using College Essays To Strengthen Applications of Students Who Have Experienced Challenges." She will be presenting with fellow IECA member Elizabeth Stone and U VA Associate Director of Admissions Valerie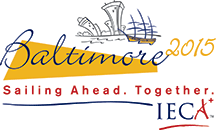 Gregory and Jack Kent Cooke Foundation Educational Advisor and Former Stonehill and Northeastern Admissions Officer, Evan Read.
WEDNESDAY, MAY 6• 3:00 – 4:15 P.M.
Dr.  Joseph is the the founder and creator of All College Application Essays. She will be exhibiting at IECA. Come visit us for info about her integrated mobile app and website. Enter for a free year and receive a free month at the All College Application Essays booth.
Thanks For Visiting Us At HECA
Everyone values our unique app. Listen to this short video by Joan Thomas, who praised us at WACAC and HECA 2014.
"This is so app is so fantastic and it improves my productivity… I think it's awesome. I think every student and every counselor should have it."
Joan has it. So do hundreds of HECA counselors. Shouldn't you?
2013-2014 University of Colorado-Boulder Writing Supplement
Welcome the Common App, Boulder!!! With one long supplemental essays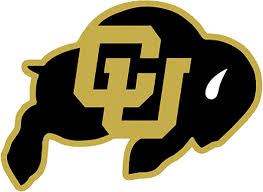 , we should see a dramatic increase in out -of-state apps.
The University of Colorado Boulder's Flagship 2030 strategic plan promotes exceptional teaching, research, scholarship, creative works, and service distinguishing us as a premier university. We strive to foster a diverse and inclusive community for all that engages each member in opportunities for academic excellence, leadership, and a deeper understanding of the world in which we live. Given the statement above, how do you think you could enrich our diverse and inclusive community, and what are your hopes for your college experience? (Required, 500 word maximum, Paste in).
2013-2014 University of Oregon and Clark Honors College Essays
2013-2014 Application Went Live on August 1
Required Freshman Essay
Essay: No more than 50 lines, 500 words, or 4000 characters. Paste in.
Essay Topic: The UO is interested in learning more about you. Write an essay (500 words maximum) that shares information that we cannot find elsewhere on your application. Any topic you choose is welcome. Some ideas you might consider include your future ambitions and goals, a special talent or unusual interest that sets you apart from your peers, or a significant experience that influenced your life.
Transfers Students do not need to complete essay.
Robert D. Clark Honors College (CHC) Essay Requirements
1. Self-introduction. Clark Honors College is looking for bright, thoughtful, and interesting people to join our community of scholars. Surprise us with something about yourself that is not listed in your activities and accomplishments. Please use 35 words or fewer.
2. The Clark Honors College admission essay is required for all applications.*  Please reflect on one of the three topics listed below. Present your thoughts in a clear, well-organized essay that demonstrates your critical thinking skills. The committee is looking for a coherent, energetic essay supported by specific evidence (minimum 250 words, maximum 500 words)
What international issues matter? Why? If you were an ambassador, how would you try to address them?
Describe a scientific phenomenon, i.e., gravity, matter, Déjà vu, or the Taos Hum and why it captivates you.
What work of culture, i.e., a painting, a poem, a dance performance, a film, or a Tumblr has changed your mind about the world in some way? Describe the work and its effect on your perception in detail.
*All CHC applicants must also complete the UO's general application essay requirement; applicants may submit their CHC admission essay to meet that requirement. However, the UO general essay topic cannot be used to fulfill the CHC admission essay.
2013-2014 ELON APPLICATION features new Think Fasts and Long Essay Prompts.
Think Fast The Admissions Committee enjoys getting to know Elon applicants.
Please answer the following statements in no more than two sentences:
What would you consider to be your greatest accomplishment?
What is the best piece of advice you have received?
What would you do with a free afternoon tomorrow?
In the year 2030 your name and picture appear in the news, what is the headline?
Last Saturday, Dr. Joseph and Juan Chavez, a first gen freshman at UC Riverside, shared strategies at East Side Stories at Roosevelt High School in east LA about helping teachers and college access
advocates embed college application and scholarship essay writing strategies into their high school English classes. These autobiographical narratives can help students tell counter-narratives about their lives and worlds to colleges. They work perfectly with the new Common Core standards.
We want students to have college options so they can return and empower their families, communities, and the world. We want them to tell specific stories that share their core qualities and beliefs to colleges and scholarship groups.
Over the next few weeks we will share our curriculum ideas. We look forward to sharing them and even piloting them at your school or community organization sites. If you want a copy of our powerpoint, you can access it on slideshare. http://www.slideshare.net/getmetocollege.
We ask if you use the materials in your schools that you replace our pictures and essays with your those of your students as kids really do better with reading about their peers than strangers.
Here is a picture of Juan in his folklorico group at UC Riverside.
Honors College Essay Time
It's time to write applications for honors colleges.
You must check to see whether you can use what you have already submitted to that college.
If you must start from scratch, tell a story that is recent and really relates to where you envision yourself making a mark.
Here are the University of Michigan's creative prompts. Maybe you will get an idea about another essay you can write for a scholarship.
"2013 Honors Essay Prompts
The LSA Honors Program is community of individuals who are interested in ideas, discovery, and intellectual and cultural exchange. We seek academically talented students who want to be part of such a community. To help us determine whether you might thrive in the Honors community, you will respond to one of the posted prompts.
Your essay should be 500-1000 (please, no more than 1000 words).  You will put your name along with UM ID number at the top of your essay, indicating the prompt to which you responded. (You will save your essay as a pdf, and name the file with your last name, first name, and UMID: "doe,tammy13131313.pdf.")
Essay Prompts for the Fall 2013 Freshman Class:
"This must be Thursday," said Arthur. "I could never get the hang of Thursdays." How do you get the hang of Thursdays?
Why is there air?
Lost in Translation. It's been a lament of many people, a concern of scholars the world over, even the title of a movie. Elaborate on an example from your own life when you lost something in translation.
In the second century BC, Terence said in Eunuchus, "In fact, nothing is said that has not been said before". What do you have to say?
Describe an American innovation that would convey some sense of our nation's distinctiveness in the world.1
1. See Delbanco, Andrew. 2012. College: What it was, is and should be. Princeton University Press, pg. 1."
Good luck and apply now!!!
College Application Essay Tip #10: Self Yourself

Tip 10. Most importantly, make yourself come alive throughout this process. Write about yourself as passionately and powerfully as possible. Be proud of your life and accomplishments. Sell yourself!!!
Don't lose this incredibly important opportunity to share unique stories about yourself. These are not autobiographies. They are moments in time that reveal a core story, a key quality, a powerful moment.
See Dr. Joseph's new blog on Teen Life. 10 Tips for Staying Organized in the College Application Process.  http://ow.ly/75dwr
College Application Essay Tip #6: Always Write in the First Person
Tip # 6: Always write in the first person. Remember, these are autobiographical essays, even when you talk about other people or issues. Remember the colleges are looking to accept you, not your relatives.
So use the one third and two thirds rule. Continue reading →
College Application Essay Tip #5: Share Positive Messages and Powerful Outcomes
Tip #5: Plan to share positive messages and powerful outcomes. You can start with life or family challenges. You can describe obstacles you have overcome. You can reflect on your growth and development, including accomplishments and service. College admissions officers do not read minds, so tell them your powerful life stories.