GW Goes Test-Optional
On July 27, 2015, George Washington University announced its new test optional policies. It is now test optional.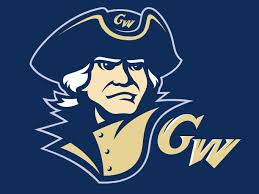 Test optional will NOT apply to the following groups of applicants:
 

Applicants to the Accelerated seven-year BA/MD program (Must also send in SAT subject examination in science and SAT subject examination in mathematics.)

 

Students who are homeschooled.

 

Applicants applying from secondary schools that provide only narrative evaluations rather than some form of grading scale.

 

Recruited NCAA Division I athletes.
"Effective August 1, 2015, GW will no longer require students applying for freshman or transfer admission to submit standardized test scores, except in select circumstances as indicated below. In developing this policy, it is our goal to create an approach that aligns with our admissions philosophy of holistic review, supports the university strategic plan on access, reflects the most current data analysis regarding the use of testing in admission, and is clear and easy to communicate and understand by prospective students, families and school counselors. 
The policy is further designed to place the decision to submit test scores in the hands of the student. Students who feel their SAT or ACT scores are an accurate reflection of their academic abilities are welcome to submit them for consideration; however, students who do not submit test scores will not be viewed negatively. 
SAT/ACT scores will be considered an "optional" credential, and students may decide whether they will submit their scores to GW to be included in their application. The Admissions Committee will consider scores in a manner that is consistent with other documents that are often submitted by candidates but which are not required for an application to be considered complete, such as resumes, supplemental letters of recommendation from individuals other than a teacher/counselor and interviews.  
Applicants will communicate whether they intend to submit scores for admissions consideration via the Member Screen of the Common Application. They must then arrange to have an official score report sent directly to GW by the appropriate application deadline. Scores must be received by the deadline.
GW will continue to super-score the SAT for applicants who elect to submit their scores. This means that the Admissions Committee will consider only the highest critical reading, math and writing scores submitted, regardless of test administration. However, we will not super-score the ACT. Instead, the committee will consider the highest submitted composite score. We will not recalculate a new composite score from subsection scores on different test dates."
We are tracking all Class of 2020 Writing Supplements
Here's a preview with Tufts
The Tufts Writing Supplement
Class of 2020
When you visit the Common Application website to fill out and submit your application to Tufts, you'll notice that the application includes a writing supplement. The Tufts writing supplement consists of three required short response questions. We've created this page to allow you to peruse the questions without having to leave this site. Visit the Common Application site when you're actually ready to apply online.
Short Responses (Required of all Applicants)
Think outside the box as you answer the following questions.  Take a risk and go somewhere unexpected.  Be serious if the moment calls for it but feel comfortable being playful if that suits you, too.
Which aspects of Tufts' curriculum or undergraduate experience prompt your application? In short: "Why Tufts?" (50–100 words)
There is a Quaker saying: "Let your life speak." Describe the environment in which you were raised – your family, home, neighborhood, or community – and how it influenced the person you are today. (200–250 words)
Now we'd like to know a little bit more about you.  Please respond to one of the following six questions (200-250 words):

A) Liberian President Ellen Johnson Sirleaf—the first elected female head of state in Africa and winner of the 2011 Nobel Peace Prize—has lived a life of achievement. "If your dreams do not scare you, they are not big enough," she once said.  As you apply to college, what are your dreams?

B) What makes you happy?

C) Science and society are filled with rules, theories, and laws such as the First Amendment, PV=nRT, Occam's Razor, and The Law of Diminishing Returns. In baseball, three strikes and you're out. A green light on a roadway means "go." Pick any law and explain its significance to you.

D) It's cool to be smart. Tell us about the subjects or ideas that excite your intellectual curiosity.

E) Nelson Mandela believed that "what counts in life is not the mere fact that we have lived.  It is what difference we have made to the lives of others that will determine the significance of the life we lead."  Describe a way in which you have made or hope to make a difference.

F) Celebrate the role of sports in your life.
It's time for kids to write great college application essays, The Common Application will go live soon with more than 600 colleges using it, and many public universities are opening up their applications as I write (Yeah, Kansas University and the Universal App, both of which opened July 1).
Yet so many kids get stuck just coming up with unique topics for their personal statements. That leaves so many admissions offices with general, uninteresting essays to read.
So here are some creative ways to help your high school seniors get started with writing active, engaging essays that truly communicate their stories to admissions officers. Continue reading →
Rice and Princeton release PDFs of 2016 Supplements
Both Rice and Princeton have released PDFs of their Universal and Common Application Supplements. Both have the same questions as last year, though it seems Rice eliminated the activity statement. Thanks for giving us a preview of what's to come. Now kids can get started on their apps.
Check out our website and app for specifics.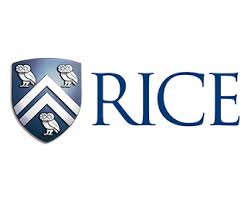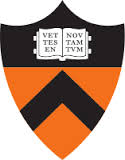 2016 Wake Forest Own Application Essays
Here's a peek at one of the short responses from the 2016 Wake Forest own application.
3. Hashtags trend worldwide. Give us a hashtag you wish were trending. #______________________________________ Why?
Check out our website and app for the rest of the application requirements.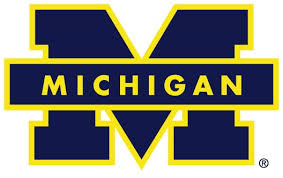 2016 University of Michigan Supplemental Essays
U-M supplemental essay questions for the 2015-2016 Common Application:
Essay #1 (Required for all applicants. Approximately 250 words.)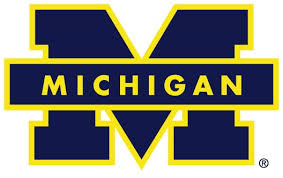 Everyone belongs to many different communities and/or groups defined by (among other things) shared geography, religion, ethnicity, income, cuisine, interest, race, ideology, or intellectual heritage. Choose one of the communities to which you belong, and describe that community and your place within it.
Essay #2 (Required for all applicants. 500 words maximum.) FRESHMEN APPLICANTS
Describe the unique qualities that attract you to the specific undergraduate College or School (including preferred admission and dual degree programs) to which you are applying at the University of Michigan. How would that curriculum support your interests?
Essay #2 (Required for all applicants. 500 words maximum.) TRANSFER APPLICANTS
Describe the unique qualities that attract you to the specific undergraduate College or School to which you are applying at the University of Michigan. How would that curriculum support your interests?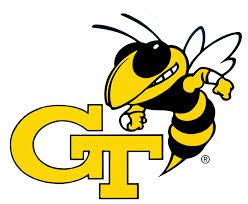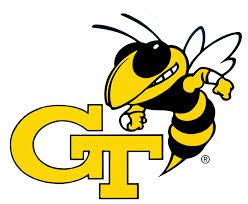 2016 Georgia Tech Supplemental Questions

Additionally, you will be asked to respond to all prompts below on the Georgia Tech page on your My Colleges tab. The questions will be found in the Questions section – Other Information subsection.
Beyond rankings, location, and athletics, why are you interested in attending Georgia Tech? (max 150 words)

A Georgia Tech experience and education provides you an unbound future. What will yours be? (max 150 words)

Georgia Tech's motto is Progress & Service. In 25 words or less, what is your personal motto?
What We Are Looking For
Essays are evaluated for both content and writing/grammatical skills. So, before submitting your application, you should take the time to edit and review your essay thoroughly. The traits of a strong essay include one that: 
Demonstrates authenticity

Brings the student to life on paper

Makes a strong case for admission

Is excellent in topic, style, and grammar

Demonstrates thoughtfulness
Our advice for completing this portion of the application
Don't wait until the last minute to complete your essays! Get started early!

Write your essay in a document editor to revise and edit. Once you have the final draft, you can cut and paste it into your online application.

It's not easy to write about yourself – this is likely something you haven't done in the past. Don't overthink it; just write what you feel most comfortable with.

Don't write what you think we want to read – write what you want to say!

Don't blow off the essay! We wouldn't ask you to write it if we didn't find it to be an important way to get to know you and what you have to bring to Georgia Tech.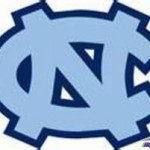 2016 (2015-2016) UNC Member Questions
Fall 2016 Application Essay Prompts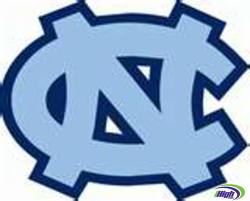 After much discussion among the admissions committee, we've now selected the essay prompts for the 2016 application. We hope they will inspire you to write an essay that will help us understand who you are, how you think, and what you might contribute to the University community. Keep in mind that your essays will be evaluated not only for admission, but also for possible selection for merit-based scholarships and Excel@Carolina.
First-Year Applicants
You'll submit two essays, the first of which is from the main part of the Common Application. These prompts are common to all schools who accept the Common Application and you can view the prompts here.
The second essay will be specific to the UNC application. You'll choose one prompt and respond in an essay of 400-500 words. Here are the questions:
Teen activist and 2014 Nobel Peace prize winner Malala Yousafzai said, "I raise up my voice-not so that I can shout, but so that those without a voice can be heard". For whom have you raised your voice?…..
You now need to check out our website and app for the rest of the UNC 2016 prompts: http://college.allcollegeessays.org/web/packages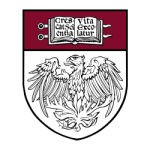 Fall 2016 2015-2016 University of Chicago Writing Supplement
Thank goodness the University of Chicago relishes college application essays. Tuesday, June 2, 2015, they released their 2015-2016 prompts for Fall 2016 applicants. Here's the text of its email announcing the prompts. Check our website and app for other updates as they get released.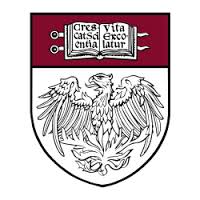 "As the University of Chicago prepares to celebrate our 125th year this fall, we've gotten a little nostalgic about our traditions. A lot has changed in 125 years–the swim test is no longer a graduation requirement, and the University's groundbreaking work in economics, politics, and molecular engineeringis supported by amazing new institutes. But surprisingly, a lot has stayed the same–our commitment to fearless inquiry, the importance of asking big, important questions, and our traditional Uncommon admissions essays. Every year, our applicants choose one of several prompts to respond to, none of which fit the "traditional" college essay mold. Think of this as a chance to think creatively, apply your knowledge, and have some fun. Wherever your imagination leads you, enjoy the adventure!
So, without further ado, here are the 2015-2016 University of Chicago essay prompts:
Orange is the new black, fifty's the new thirty, comedy is the new rock 'n' roll,
____ is the new ____. What's in, what's out, and why is it being replaced?
Inspired by Payton Weidenbacher, Class of 2015
 "I learned to make my mind large, as the universe is large, so that there is room for paradoxes." –Maxine Hong Kingston. What paradoxes do you live with?
Inspired by Danna Shen, Class of 2019
Joan of Arkansas. Queen Elizabeth Cady Stanton. Babe Ruth Bader Ginsburg. Mash up a historical figure with a new time period, environment, location, or occupation, and tell us their story.
Inspired by Drew Donaldson, Class of 2016
"Art is either plagiarism or revolution." –Paul Gauguin.
What is your "art"? Is it plagiarism or revolution?
Inspired by Kaitlyn Shen, Class of 2018.
Rerhceseras say it's siltl plisbsoe to raed txet wtih olny the frist and lsat ltteres in palce. Tihs is beaucse the hamun mnid can fnid oderr in dorsdier. Give us your best example of finding order in disorder. (For your reader's sake, please use full sentences with conventional spelling).
Also inspired by Payton Weidenbacher, Class of 2015. Payton is extra-inspirational this year!
In the spirit of adventurous inquiry, pose a question of your own. If your prompt is original and thoughtful, then you should have little trouble writing a great essay. Draw on your best qualities as a writer, thinker, visionary, social critic, sage, citizen of the world, or future citizen of the University of Chicago; take a little risk, and have fun.
In the spirit of historically adventurous inquiry, to celebrate the University of Chicago's 125thanniversary, please feel free to select from any of our past essay questions. A collection of prompts can be found at U Chicago Past Prompts"
From All College Application Essays.
These were also part of the University of Chicago 2014-2015 Supplement. We will update the entire set of requirements as they are released in mid-June. 
2. How does the University of Chicago, as you know it now, satisfy your desire for a particular kind of learning, community, and future? Please address with some specificity your own wishes and how they relate to UChicago. (Required, Upload)
3. Freshman Applicants Only: 
Share with us a few of your favorite books, poems, authors, films, plays, pieces of music, musicians, performers, paintings, artists, blogs, magazines, or newspapers. Feel free to touch on one, some, or all of the categories listed, or add a category of your own. (Optional, Upload)
3. Transfer Applicants Only: Please tell us why you are planning to leave (or have already left) your current college or university. (Required, Upload)
*Students may create a UChicago Account before or after beginning the Common or Universal Application. To create a UChicago account before you begin working on either application, please visit getstarted.uchicago.edu. If you would like to create a UChicago account after beginning to work on the Universal Application or Common Application, we will send you an email with instructions on how to do so. When you sign in to your UChicago Account, you will be able to submit your UChicago Supplement, complete and update your profile, apply for financial aid, upload supplementary materials, and view your admissions decision.
Questions about technical matters related to using the Common Application should be directed to the folks at the Common Application or Universal Application. Questions about our own requirements and recommendations should be directed to us.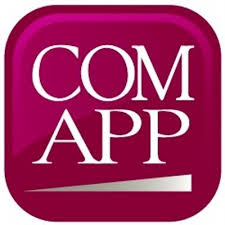 Common Application Announces 68 New Members for 2015-2016
The Common Application will now include the following colleges. We will update our website and app with their exact requirements when the Common App is released.
Bath Spa University   England
Becker College MA
Brenau University GA
Capital University OH
Clark Atlanta University GA
Columbia College MO
Columbia College Hollywood CA
Coppin State University MD
Framingham State University MA
Hilbert College NY
Holy Names University CA
Houghton College NY
Jacksonville University FL
Johnson & Wales University-Charlotte NC
Johnson & Wales University-Denver CO
Johnson & Wales University-North Miami FL
Johnson & Wales University – Providence RI
Lourdes University OH Maine
Maritime Academy ME
Malone University OH
Maryland Institute College of Art MD
Marymount California University CA
McKendree University IL
Mercy College NY
Millersville University PA
Millikin University IL
Mitchell College CT
Monmouth College (IL) IL
Newcastle University
New Jersey City University NJ
Northumbria University
Nova Southeastern University FL
Ohio Northern University OH
Old Dominion University VA
Pennsylvania Academy of the Fine Arts PA
Piedmont College GA
Point Loma Nazarene University CA
Queens University of Charlotte NC
Robert Morris University (PA) PA
Saint Mary-of-the-Woods College IN
Spring Arbor University MI
St. John's University (NY) NY
St Mary's University – London
SUNY Alfred State College NY
SUNY Cobleskill NY
SUNY College of Technology at Canton NY
SUNY Farmingdale State College NY
SUNY Morrisville State College NY
Texas Lutheran University TX
Truman State University MO
Tulane University LA
Underwood International College, Yonsei University South Korea
University of British Columbia – Faculty of Applied Sciences Canada
University of Glasgow Scotland
University of Idaho ID
University of Indianapolis IN
University of Limerick England
University of Maine at Fort Kent ME
University of Michigan – Shanghai Jiao Tong University Joint Institute China
University of Sheffield England
University of Southern Mississippi MS
University of St. Thomas (MN) MN
University of Toledo OH
Wayne State University MI
West Virginia University WV* (will not require essay or recommendations)
Wilberforce University OH
Wilkes University PA
Zaytuna College CA