Tufts Class of 2019 Supplemental Essays
When you visit the Common Application website to fill out and submit your application to Tufts, you'll notice that the application includes a writing supplement. The Tufts writing supplement consists of three required short response questions. We've created this page to allow you to peruse the questions without having to leave this site. Visit the Common Application site when you're actually ready to apply online.
Short Responses (Required of all Applicants)
Think outside the box as you answer the following questions.  Take a risk and go somewhere unexpected.  Be serious if the moment calls for it but feel comfortable being playful if that suits you, too.
Which aspects of Tufts' curriculum or undergraduate experience prompt your application? In short: "Why Tufts?" (50–100 words)
There is a Quaker saying: "Let your life speak." Describe the environment in which you were raised – your family, home, neighborhood or community – and how it influenced the person you are today. (200–250 words)
Now we'd like to know a little bit more about you.  Please respond to one of the following six questions (200-250 words):A) From Michelangelo to Mother Theresa, from Jackie Robinson to Elizabeth Bennett, the human narrative is populated by a cast of fascinating characters, real and imagined.  Share your favorite and explain why that person or character inspires you.

B) What makes you happy?

C) Sports, science and society are filled with rules, theories and laws like the Ninth Commandment, PV=nRT, Occam's Razor, and The Law of Diminishing Returns. Three strikes and you're out. In English, "I" before "E" except after "C." Warm air rises. Pick one and explain its significance to you.

D) Celebrate your nerdy side.

E) Nelson Mandela believed that "what counts in life is not the mere fact that we have lived.  It is what difference we have made to the lives of others that will determine the significance of the life we lead."  Describe a way in which you have made or hope to make a difference.

F) Whether you are goaltending or cheering from the stands, celebrate the role sports plays in your life.
The application is now more complex and will open September 2.
1. Students applying Early Action have no essays to write.
2. Students applying Regular and/or are deferred from EA must complete three short essays (One required and then two from list of three options).
Here are the four essay questions as we now have them, with Essay 1 being required (200-300 words) and Essays 1-3 being three options from which the applicant can select two (150-200 words).
(Required) The UGA faculty has defined the qualities that the student body should demonstrate in the Admissions Philosophy Statement.  After reviewing this, help us understand which of your qualities will add value to our community of scholars. (200-300 words)
Choose two of the following three to answer as well (Two required):
Share a story about someone in your life (not a family member) who is significantly different than you.  How are you different and what have you learned from your relationship with this person? (150-200 words)
Tell us an interesting or amusing story about yourself that you have not already shared in your application. (150-200 words)
UGA's First Year Odyssey Program offers more than 300 seminar courses for new freshmen. Some examples include "The History of Horseracing", "Einstein and the Theories of Relativity" and "The Zombie Plague". If you could create your own seminar course at UGA in any subject area that interested you, what would it be? What would the course be named and what would you hope to learn?(150-200 words)
For more information about the application, please go to our application: All College Application Essays
2014-2015 Boston College Writing Supplement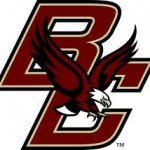 For both freshmen and transfers:
We would like to get a better sense of you. Please select one of the questions below and write an essay of 400 words or less providing your response.

1. What contemporary issues or trend relating to politics, culture and society, or foreign policy particularly concerns you and why?
2. Many human beings throughout history have found inspiration and joy in literature and works of art. Is there a book, play, poem, movie, painting, music selection, or photograph that has been especially meaningful for you?
3. Contemporary higher education reflects a tension between preparing for a meaningful life and preparing for a career. What are you looking for in an undergraduate education? Which emphasis is important to you at this moment and why?

4. "Magis", a Latin word meaning "more," is often cited in reference to the goals of Jesuit education, which seeks to help students become better, do more, and have as much impact on society as possible. How do you hope to achieve the Magis in your life?
Thanks For Visiting Us At HECA
Everyone values our unique app. Listen to this short video by Joan Thomas, who praised us at WACAC and HECA 2014.
"This is so app is so fantastic and it improves my productivity… I think it's awesome. I think every student and every counselor should have it."
Joan has it. So do hundreds of HECA counselors. Shouldn't you?
2014-2015 UNIVERSITY OF CHICAGO WRITING SUPPLEMENT ESSAYS
THANKS TO U CHICAGO FOR THE EARLY RELEASE OF THEIR 2014-2015 ESSAY TOPICS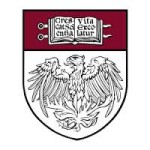 FROM THEIR SITE:
"The University of Chicago has long been renowned for its provocative essay questions. We think of them as an opportunity for students to tell us about themselves, their tastes, and their ambitions. They can be approached with utter seriousness, complete fancy, or something in between.
Each year we email newly admitted and current College students and ask them for essay topics. We receive several hundred responses, many of which are eloquent, intriguing, or downright wacky.
As you can see by the attributions, some of the questions below were inspired by submissions by your peers.
2014-15 Essay Questions:
Essay Option 1.
What's so odd about odd numbers? Inspired by Mario Rosasco, Class of 2009.
Essay Option 2.
In French, there is no difference between "conscience" and "consciousness". In Japanese, there is a word that specifically refers to the splittable wooden chopsticks you get at restaurants. The German word "fremdschämen" encapsulates the feeling you get when you're embarrassed on behalf of someone else. All of these require explanation in order to properly communicate their meaning, and are, to varying degrees, untranslatable. Choose a word, tell us what it means, and then explain why it cannot (or should not) be translated from its original language.
— Inspired by Emily Driscoll, an incoming student in the Class of 2018
Essay Option 3.
Little pigs, french hens, a family of bears. Blind mice, musketeers, the Fates. Parts of an atom, laws of thought, a guideline for composition. Omne trium perfectum? Create your own group of threes, and describe why and how they fit together.
— Inspired by Zilin Cui, an incoming student in the Class of 2018
Essay Option 4.
Were pH an expression of personality, what would be your pH and why? (Feel free to respond acidly! Do not be neutral, for that is base!)
— Inspired by Joshua Harris, Class of 2016
Essay Option 5.
A neon installation by the artist Jeppe Hein in UChicago's Charles M. Harper Center asks this question for us: "Why are you here and not somewhere else?" (There are many potential values of "here", but we already know you're "here" to apply to the University of Chicago; pick any "here" besides that one).
— Inspired by Erin Hart, Class of 2016
Essay Option 6.
In the spirit of adventurous inquiry, pose a question of your own. If your prompt is original and thoughtful, then you should have little trouble writing a great essay. Draw on your best qualities as a writer, thinker, visionary, social critic, sage, citizen of the world, or future citizen of the University of Chicago; take a little risk, and have fun."
CollegeNet Sues Common Application
CollegeNet this week sued the Common Application, a non-profit college application system, of anti-trust violations. The Common Application charges member colleges different rates depending on whether they are exclusive or non-exclusive members. The Common Application was accused of preventing rivals from using key services. Currently other application systems cannot integrate Docufide, Parchment, SlideRoom, or Naviance.
The lawsuit got noticed by Bloomberg and Inside Higher Education. CollegeNet is a business that provides a admissions-related products to colleges. Last year the majority of elite colleges exclusively used the Common Application. Those, like Duke and Harvard that also used the Universal Application, had to pay significantly higher rates to use the Common Application because they were not exclusive members. Many colleges do not have finances to cover the higher rates. 
Great IECA Vendor Show
Thanks to everyone at IECA for a great show. Dr. J, founder and creator, of All College Application Essays welcomes your continued support as we add our new web service. Please help us spread the word about our unique app.
U Penn 2014-2015 Writing Supplement To Remain the Same
Directly from Dean Furda of U Penn
"Excitement for the Class of 2018 remains strong yet we are constantly thinking ahead.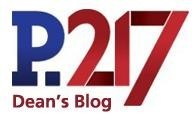 High school juniors, parents, and counselors: I am excited to provide an update on the Penn Writing Supplement on the Common Application for the 2014-2015 admissions cycle—we will be keeping our essay question consistent with last year: 

Penn Writing Supplement on the Common Application for entry Fall 2015: "The Admissions Committee would like to learn why you are a good fit for your undergraduate school choice (College of Arts and Sciences, School of Nursing, The Wharton School of Business, or Penn Engineering). Please tell us about specific academic, service, and/or research opportunities at the University of Pennsylvania that resonate with your background, interests, and goals. 400-650 words" 
IECA Presenter and Exhibitor
Dr. Joseph will be presenting at Spring 2014 IECA with WOW Writing on the amazing topic of "Beyond Brainstorming: Transform a Great Idea Into a Top-notch College Application Essay"
WEDNESDAY, MAY 7 • 4:30 – 5:45 P.M.
Dr.  Joseph is the the founder and creator of All College Application Essays. She will be exhibiting with WOW Writing at IECA. Come visit us for info about her App and New Website version.
Testimonials
"I really love the app (ALL COLLEGE APPLICATION ESSAYS) and use it as a go-to for a lot of different things. I notice it's available through the Google Play store now (I'm an Android AND an Apple user — go figure!)

I took a screen shot of the Middlebury app and sent it to my colleague in Westchester NY and she bought the app, too. I also introduced it to our local public high school college programs coordinator." —Janis Allen