I can't wait to see you all soon. I'm presenting at three LAUSD schools this March: Southeast High School on March 18 (Going Away to College), Cortines School for the Visual and Performing Arts on March 22 (Personal Statements), and Hamilton Music Magnet on March 26 (College Night, Personal Statements).
Also, if you're going to IECA, I'll be presenting there in April with WOW Writing. I am also presenting with a great team about college essay bootcamps on M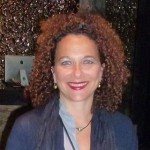 I hope you're getting ready for a nice spring break and that your juniors will be visiting some awesome colleges.arch 19 at the WACAC Share Learn and Connect in LA and then in June at WACAC in San Jose about Powerful College Application Essays with three awesome presenting partners.
When students open their SAT test books in spring 2016, they'll encounter an SAT that is more focused and useful than ever before. The full specifications of the exam along with extensive sample items for each section will be available on April 16, 2014. Major changes are described below.
Basics
The redesigned SAT will first be given in spring 2016.
The SAT will be offered in print and, at selected locations, on computer.
There will be three sections: Evidence-Based Reading and Writing, Math, and the Essay.
The length of the SAT will be about three hours, with an added 50 minutes for the essay. Precise timing will be finalized after further research.
Eight Key Changes
The redesigned SAT will ask students to apply a deep understanding of the few things shown by current research to matter most for college readiness and success. They'll find questions modeled on the work of the best classroom teachers and perform tasks practiced in rigorous course work. The SAT redesign is centered on eight key changes.
---
Relevant Words in Context
The redesigned SAT will focus on relevant words, the meanings of which depend on how they're used. Students will be asked to interpret the meaning of words based on the context of the passage in which they appear. This is demanding but rewarding work. These are words that students will use throughout their lives — in high school, college, and beyond.
Requiring students to master relevant vocabulary will change the way they prepare for the exam. No longer will students use flashcards to memorize obscure words, only to forget them the minute they put their test pencils down. The redesigned SAT will engage students in close reading and honor the best work of the classroom.
---
Command of Evidence
When students take the Evidence-Based Reading and Writing section of the redesigned SAT, they'll be asked to demonstrate their ability to interpret, synthesize, and use evidence found in a wide range of sources. These include informational graphics and multiparagraph passages excerpted from literature and literary nonfiction; texts in the humanities, science, history, and social studies; and career-related sources.
For every passage students read, there will be at least one question asking them to select a quote from the text that best supports the answer they have chosen in response to the preceding question. Some passages will be paired with informational graphics, and students will be asked to integrate the information conveyed through each in order to find the best answer.
Questions that assess writing skills will also depend on a command of evidence. Students will be asked to analyze sequences of paragraphs to make sure they are correct, grammatically and substantively. In some questions, students will be asked to interpret graphics and edit the accompanying passages so that they accurately convey the information in the graphics.
The redesigned SAT will more closely reflect the real work of college and career, where a flexible command of evidence — whether found in text or graphic — is more important than ever.
---
Essay Analyzing a Source
The focus of the Essay section on the redesigned SAT will be very different from the essay on the current SAT. Students will read a passage and explain how the author builds an argument. They'll need to support their claims with evidence from the passage. This task more closely mirrors college writing assignments.
The new Essay section is designed to support high school students and teachers as they cultivate close reading, careful analysis, and clear writing. It will promote the practice of reading a wide variety of arguments and analyzing how authors do their work as writers.
The essay prompt will be shared in advance and remain consistent. Only the source material (passage) will change. The Essay will be an optional component of the SAT, although some school districts and colleges will require it.
---
Math Focused on Three Key Areas
The exam will focus in depth on three essential areas of math: Problem Solving and Data Analysis, the Heart of Algebra, and Passport to Advanced Math. Problem Solving and Data Analysis is about being quantitatively literate. It includes using ratios, percentages, and proportional reasoning to solve problems in science, social science, and career contexts. The Heart of Algebra focuses on the mastery of linear equations and systems, which helps students develop key powers of abstraction. Passport to Advanced Math focuses on the student's familiarity with more complex equations and the manipulation they require.
Current research shows that these areas most contribute to readiness for college and career training. They're used disproportionately in a wide range of majors and careers. The SAT will sample from additional topics in math, but keep a strong focus on these three.
---
Problems Grounded in Real-World Contexts
Throughout the redesigned SAT, students will engage with questions grounded in the real world, questions directly related to the work performed in college and career.
In the Evidence-Based Reading and Writing section, reading questions will include literature and literary nonfiction, but also feature charts, graphs, and passages like the ones students are likely to encounter in science, social science, and other majors and careers. Students will be asked to do more than correct errors; they'll edit and revise to improve texts from the humanities, history, social science, and career contexts.
The Math section will feature multistep applications to solve problems in science, social science, career scenarios, and other real-life contexts. Students will be presented with a scenario and then asked several questions about it. This allows students to dig into a situation and think about it, then model it mathematically.
---
Analysis in Science and in Social Studies
When students take the redesigned SAT, they will be asked to apply their reading, writing, language, and math skills to answer questions in science, history, and social studies contexts. They will use these skills — in college, in their jobs, and in their lives — to make sense of recent discoveries, political developments, global events, and health and environmental issues.
Students will encounter challenging texts and informational graphics that pertain to issues and topics like these in the Evidence-Based Reading and Writing section and the Math section. Questions will require them to read and comprehend texts, revise texts to be consistent with data presented in graphics, synthesize information presented through texts and graphics, and solve problems based in science and social science.
---
Founding Documents and Great Global Conversation
America's founding documents — such as the Declaration of Independence, the Constitution, and the Bill of Rights — are all rather short, but they have inspired a conversation that endures today. Every time students take the redesigned SAT, they will encounter an excerpt from one of the Founding Documents or a text from the ongoing Great Global Conversation about freedom, justice, and human dignity. In this way, we hope that the redesigned SAT will inspire deep engagement with texts that matter and reflect not only what is important for college and career, but what is important for citizenship here and around the world.
---
No Penalty for Wrong Answers
The redesigned SAT will remove the penalty for wrong answers. Students will earn points for the questions they answer correctly. This move to rights-only scoring encourages students to give the best answer they have to every problem.
New Leadership at the Common Application
The Common Application is the online application program that serves more than 500 colleges. It changed dramatically last year and had challenges for all users. Perhaps the change in leadership will not only make the application easier but also its communication with and respect for others.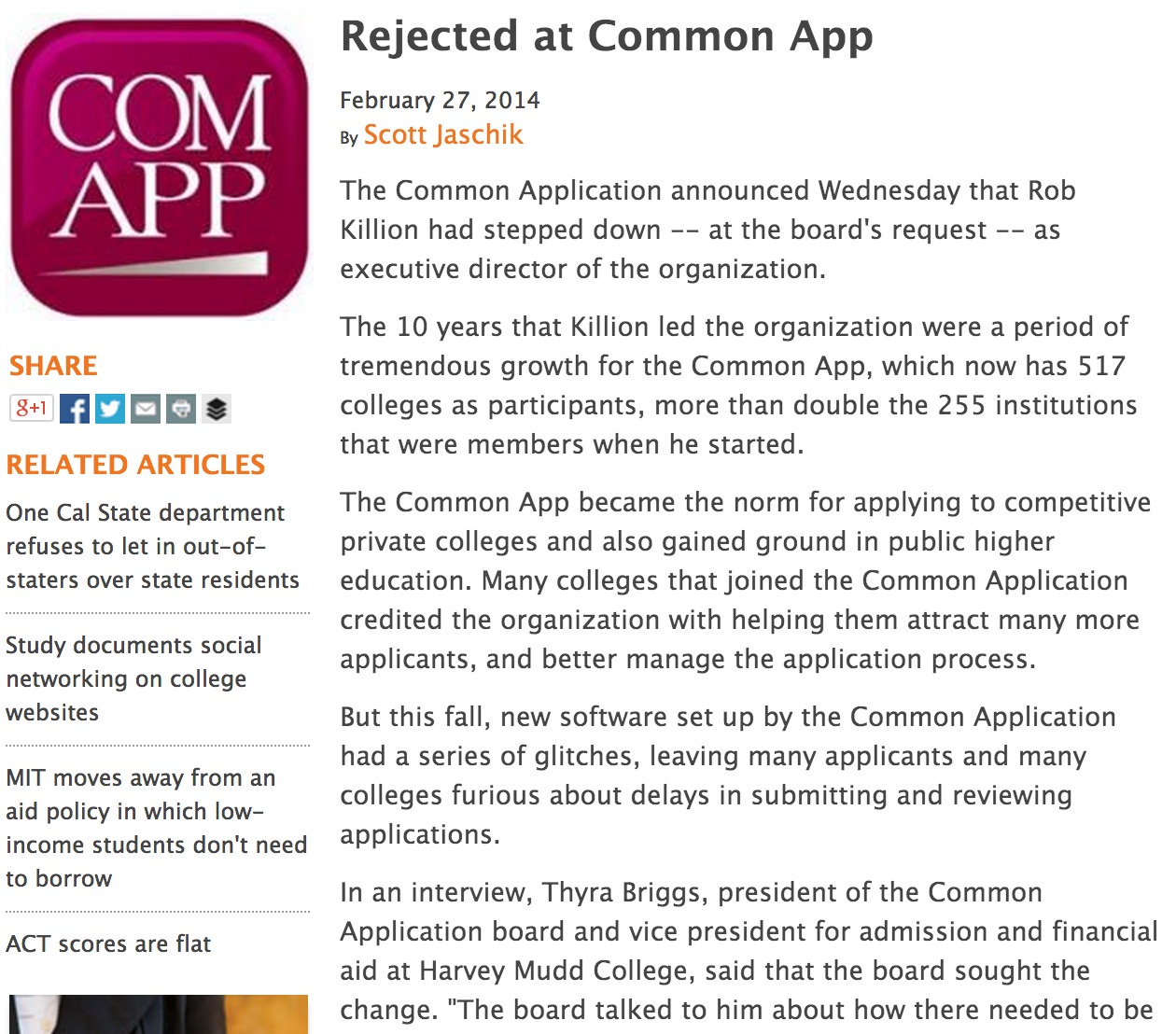 http://www.insidehighered.com/news/2014/02/27/common-application-following-difficult-year-announces-departure-executive-director
The University of Chicago will join the 2014-2015 Universal Application.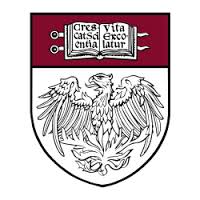 College applicants next year will have more application options as the University of Chicago is joining the Universal Application.
"We decided to announce we will join the Universal College Application for the next application year now because we want applicants, families, recommenders, and the Higher Education community to know of our commitment to providing them with an application option that is easy to use, reduces stress, and simplifies the process," said Jim Nondorf, Vice President for Enrollment at the University of Chicago. "We have been very happy with how easy it has been to work with the Universal College Application team."
2014-2015 Common Application Prompts Stay the Same
From the Common Application Website The Common Application will retain the current set of first-year essay prompts for 2014-15, without any edits or additions. The essay length will continue to be capped at 650 words. The feedback received from member colleges and school counselors has been positive. The essay prompts will be reviewed on an annual basis to ensure that they continue to serve students and member colleges well.
The essay prompts are as follows:
Some students have a background or story that is so central to their identity that they believe their application would be incomplete without it. If this sounds like you, then please share your story.
Recount an incident or time when you experienced failure.  How did it affect you, and what lessons did you learn?
Reflect on a time when you challenged a belief or idea.  What prompted you to act? Would you make the same decision again?
Describe a place or environment where you are perfectly content.  What do you do or experience there, and why is it meaningful to you?
Discuss an accomplishment or event, formal or informal, that marked your transition from childhood to adulthood within your culture, community, or family.
Named One of Top College Apps
ALL COLLEGE APPLICATION ESSAYS was just named of the top college apps for iPhone and iPad. In fact, we are in the top five of the powerful list of apps to help those applying to and in college.
To see our app and others that will help you and someone you know go to:
http://www.apppicker.com/applists/2211/The-best-college-apps-for-iPhone-and-iPad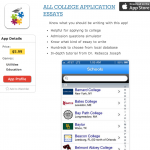 As of November 22, here are early action or early decision extensions.
Emerson, Goucher, Hampshire, Princeton, Trinity, Tufts, University of Maine-Machias, and Washington University at St. Louis are also using the Universal Application
November 22
Wofford College (Early Action)
December 1
SUNY Geneseo (Early Decision)

Syracuse University (Early Decision)
January 9
Cornell University (Regular)
A Plea to Those Helping Students With College Application Essays: Let the 17-year-old Voice Take Center Stage
By Rebecca Joseph
Here is my latest blog from The Huffington Post. 
http://www.huffingtonpost.com/rebecca-joseph/editing-college-application-essays_b_4105569.html
Recently, I saw a private coach inside a Starbucks using a thesaurus to help a high school senior make a college application essay sound "more mature." Another counselor encouraged one of my students to write about a troubling failure without focusing on the lessons learned. This season, yet another of my students couldn't explain to me what different sections of her story meant because her tutor, a screenwriter, had added examples into her essay that were unfamiliar to her.
I am tired of watching college applicants disappear as their adult advocates take over.
Admissions officers tell me they desperately want essays written authentically by the applicants, featuring stories, themes, and language that reflect the applicant's actual writing. Yet college coaches, tutors, counselors and parents at times take the opposite approach. They are over-editing by telling students what words to use and what to write.
My appeals to privilege the teenagers' voices grow stronger every day of college application season. What message are we sending our young people if we over-edit their essays so much that their originality and authenticity fade away?
It is time to let the 17-year-old voice take center stage.
As a national expert on college application essays, I travel around the country speaking to parents, schools, and communities about college application essays. I work with under-represented students to help encourage them to write application essays that communicate their stories, and I coach more privileged students individually.
No matter what their background, all teens need to learn that they have powerful stories to tell. While they usually don't have experience writing admissions essays, they can all write powerful essays if provided with brainstorming, drafting, and revising strategies.
Applying to college is an audition process; only the student can set foot on the stage and perform. College application readers look at student's grades, test scores, and recommendations, as well as essays. They are experts, and they can see disconnects. They can also see the other essays each student writes and can observe wild shifts in style and tone.
Teachers, coaches, parents, do what good mentors and editors do: guide and question, but do not rewrite. If you are reviewing a student's work, it is important that you understand that colleges do not want to hear your stories or read your mature writing styles. They want to hear fresh stories that reveal the unique experiences of students growing up in their era, not yours.
Also, anyone who helps students should be a mentor and a guide — not a ghostwriter. Drafting essays takes time and is often painful, requiring students to find the allegorical stories that share powerful evidence of how they will enrich a campus. External advice, not rewriting, can be very helpful for your students. Remember, they have never done this sort of writing before. Help them see drafting as an authentic means of sharpening their voices.
And students, please understand that colleges want to hear from you and only you. When they want to hear from an adult, they will ask, usually in the form of a letter of recommendation.
Colleges want to read a story in your voice that tells them about an event or experience, quality or place that reveals what you, and you alone, can offer. What does the experience mean to you? They don't want manufactured grand stories that would belong in The New Yorker, unless you are a brilliant author who has already been published and who can demonstrate a portfolio of similarly written pieces. The process of thinking about the messages you want to send colleges in your essays can take weeks. There are no shortcuts.
As the holidays and college application deadlines approach, let's all give admissions offices a gift — essays that enable the applicants' voices to pop off the page with originality and authenticity.
Barnard, GW, Tufts, SUNY Geneseo Also Extend Deadlines
Barnard and Tufts move Early Decision I deadlines to November 8. Tufts just joined Princeton in also offering applicants access to the Universal Application.
George Washington University moved ED I to November 11
SUNY Geneseo moves Early Decision to December 1.
Many more colleges are extending fall early decision and early action deadlines. Please help students and families navigate this process.
Colleges themselves are struggling with the Common Application. Thank you to them for being so cognizant of the need for more time.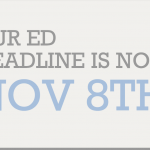 Testimonials
Your essay application is fantastic.  I immediately bought it when you mentioned it at your presentation at NACAC last year and think it's one of the most amazing tools for my students and for me when working with students.  It's just the best!           – Ellen / Independent Educational Consultant